Some Halloween facts
63% of people reported starting their Halloween shopping in September.
$100: The average amount consumers spend on Halloween goods each year.
67% hand out candy, 51% decorate their home and yard, 44% carve a pumpkin, and 28% host a Halloween party as the top ways US consumers celebrate Halloween.
$10.6 billion: Halloween spending in 2022.
$3.6 billion: Halloween costume spending in 2022.
$3.4 billion: Halloween decoration spending in 2022.
$3.1 billion: Halloween candy spending in 2022.
$0.6 billion: Halloween greeting card spending in 2022.
When to start Halloween-themed marketing?
Did you know Halloween is the second-biggest retail holiday in the U.S., just after Christmas? This makes it a great time to boost sales, attract new customers, and boost your brand awareness. A smart marketing campaign can help you set new sales records and take your brand to the next level.
So, when's the best time to begin your Halloween-themed marketing?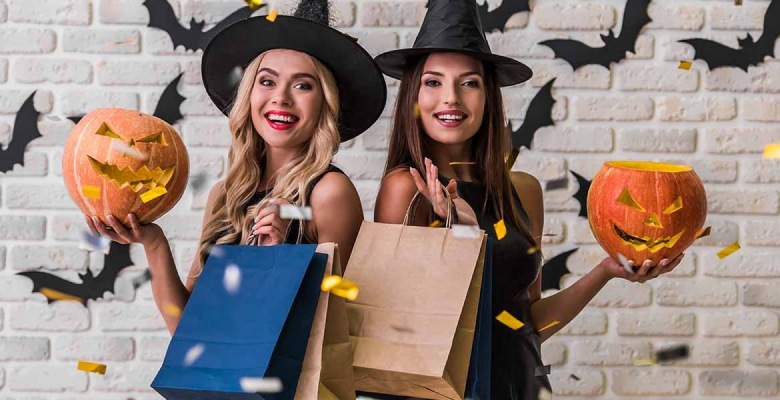 It depends on what people are looking for and what you're selling. For example, people start searching for decorations around the end of August, while they look for costumes in early September. But you don't have to wait until Halloween is almost here to start getting ready. Actually, people start buying things even before the spooky season begins. Also, it takes time for search engines like Google to notice your content. So, the sooner you start, the better. A good idea is to start your marketing in September or August. This way, your promotion will be ready just in time for Halloween.
Want to know how to make your Halloween marketing successful? Check out our top ideas that work. They'll help you come up with a great marketing campaign and make this Halloween your best for sales.
Top Halloween Marketing Ideas to Boost Sales
Decorate Your Website for a Festive Look
Hold off on promoting your offers through social media or emails until you've given your website a decorative touch. If you want your marketing efforts to pay off, don't skip this step. A well-designed and trendy website can create a more engaging experience for visitors.
More than 60% of people believe that good design is essential for their content viewing experience, and 38% of users will actually leave if your site looks unattractive. Going bold with your Halloween efforts can also help your store stand out from competitors.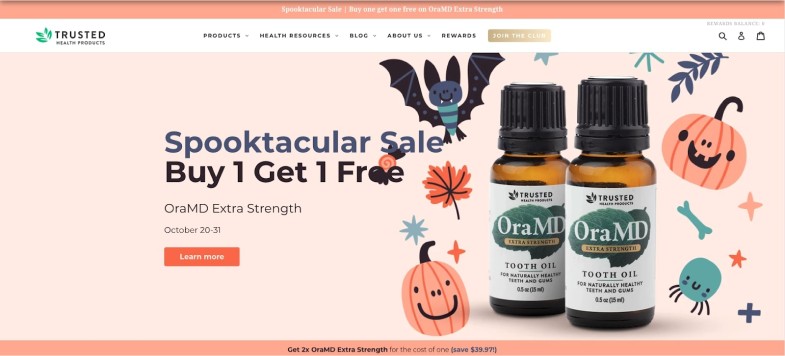 You can add spooky designs like pumpkins, spider webs, and monsters to your homepage, making your site more festive and exciting.
If you're running online store on Shopify, consult some apps below for better decor for your Halloween:
You don't need to create designs from scratch. We also advise against completely redesigning your website because it's time-consuming and you'll need to revert the design after Halloween. Instead, focus on specific parts of your website such as:
Pop-up banners with spooky designs
Sliders featuring Halloween images
Design elements in your website header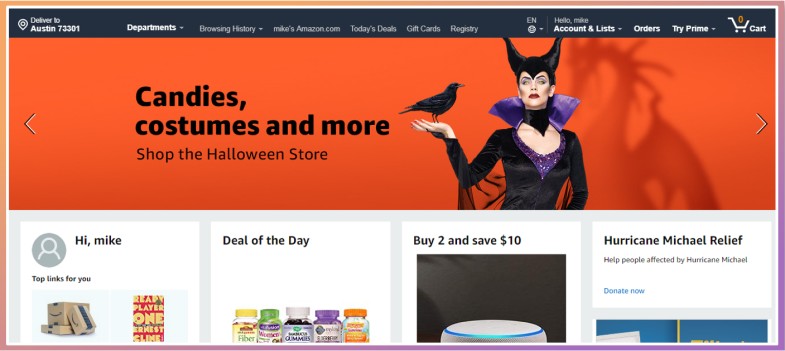 👉 Get more ideas for your design here
Optimize Your Online Store for Mobile
Given that the majority of online purchases occur on mobile devices, it's crucial to ensure your online store is optimized for mobile use. This involves easy navigation, quick loading times, and visually appealing content on smaller screens.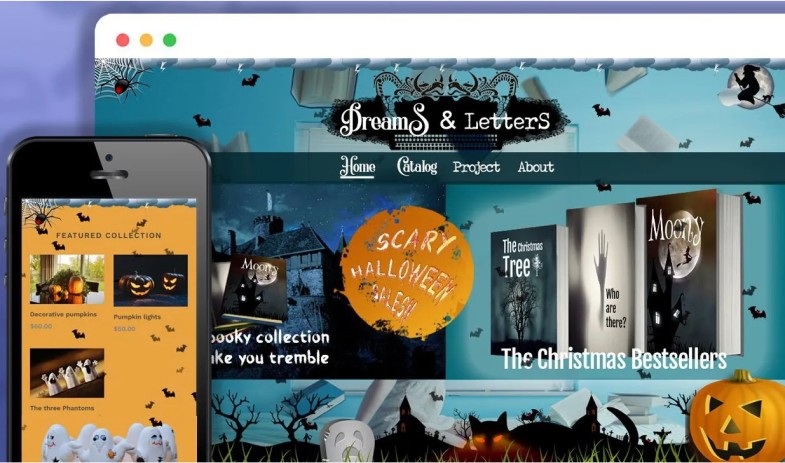 Embed A Date Picker
These will be add-ons that help you drive more sales and conversions during the holiday sale season. On special occasions, shipping becomes crucial, especially whether orders arrive on time or not. Late deliveries during the holidays can tarnish your brand image in the eyes of your customers. Embedding a date picker in your store can be an effective addition, enabling your customers to select their preferred delivery date. This information can aid you in planning deliveries smoothly and reducing failed delivery attempts.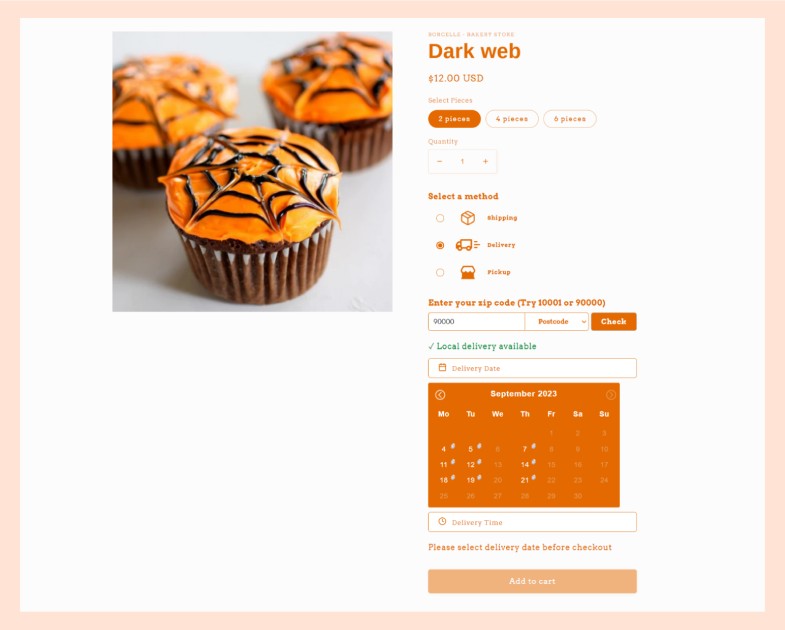 This feature is necessary for all kinds of businesses, but it's even more vital and effective for certain types. Local businesses that can commit to delivering according to chosen dates and times by customers find it incredibly valuable. If your store can't guarantee an exact delivery date and time, you can provide an estimated delivery date. This approach effectively communicates with your customers about when they can expect their package. It's the best way for customers to plan their purchases, gain more trust in your business, and make purchasing decisions more easily.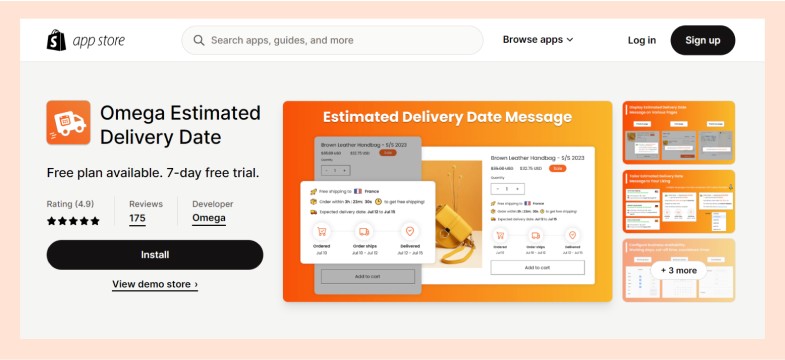 Offer Products Beyond the Norm
While some businesses exclusively cater to Halloween, even if your inventory doesn't align with the spooky theme, there are ways to join the festivities and increase sales.
Consider diversifying your product range temporarily for the season. Regardless of your usual focus, you can infuse your products or services with a touch of Halloween magic to attract shoppers. For instance, if you're in the bakery business, you could offer treats adorned with Halloween designs. Similarly, if you're in fashion, you might showcase Halloween costumes.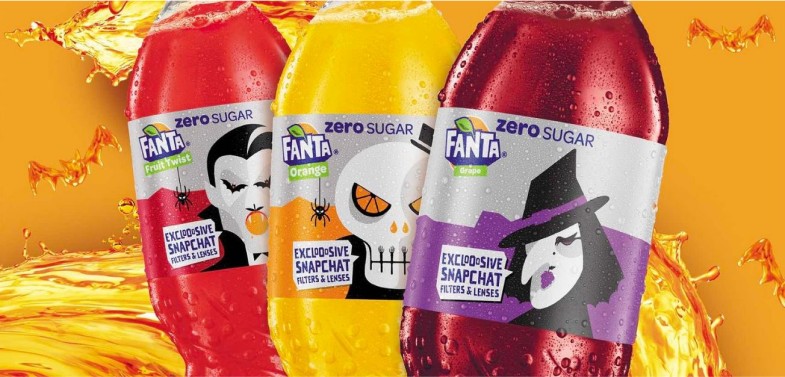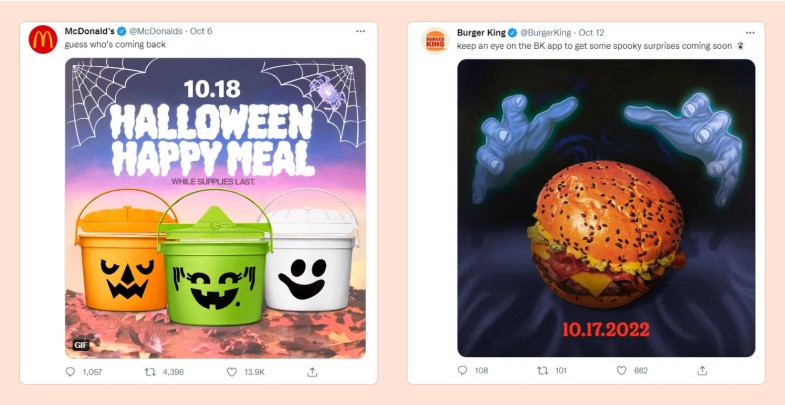 The only limit is your imagination. Halloween encompasses more than just masks, candy, costumes, and harvest-related items. You can easily tailor the holiday to suit your products and business, engaging and exciting people in new ways!
Enhance Halloween Sales with Email Marketing
People have a strong affinity for Halloween and are willing to spend money to celebrate it. Since they're already in the spending mood, why not encourage them to spend more in your store? Email marketing stands out as the optimal approach to boost sales and foster better customer relationships.
You can craft a Halloween-themed newsletter that engages your customers by asking how they're gearing up for the holiday. This provides a chance to share updates about your business and introduce your latest Halloween deals or products.
Consider these tips for your Halloween email campaign:
Embrace Halloween vibes with design
Infuse the holiday spirit into your emails by sending Halloween-themed designs that make things more fun and festive.
Get inspired by checking out the design ideas of other brands: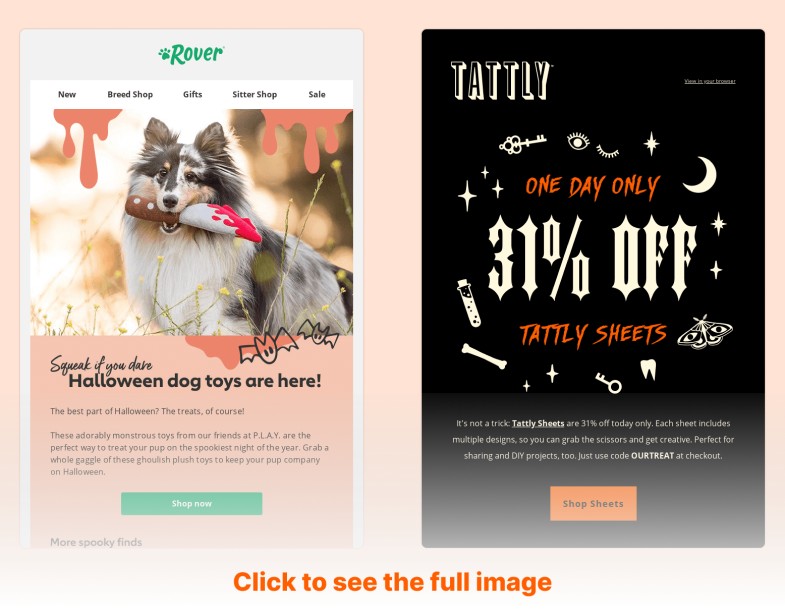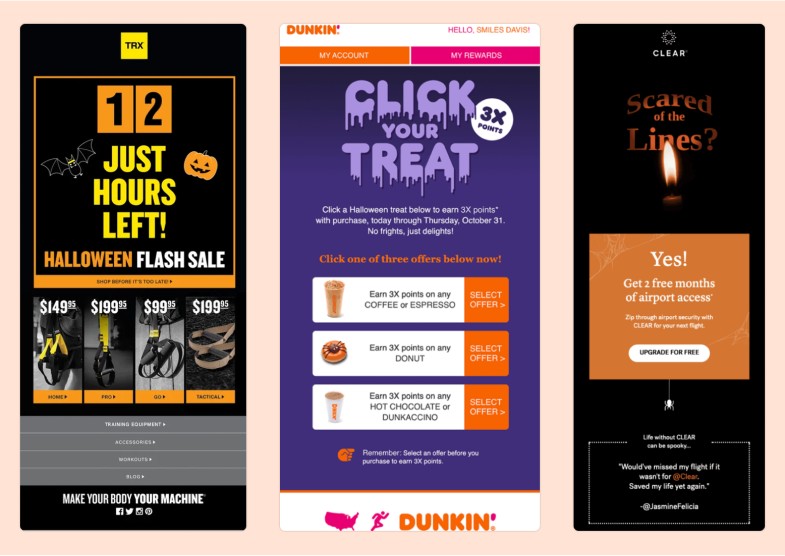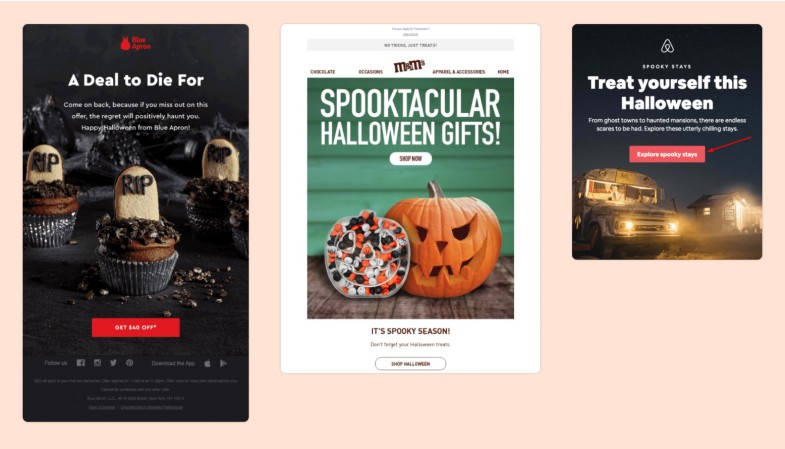 This approach helps your emails stand out and brings a touch of holiday excitement to your communication.
👉 Check out some Halloween email templates here
Spook up your subject lines
Did you know? 64% open emails based on the subject line (Barilliance). Craft a catchy subject; it's as crucial as email content. Without opens, your best deals go unnoticed.
Add fun and curiosity; be clear about Halloween offers. The spookier, more curious, more joyful - the higher your open rate.
Remember to add a sprinkle of emojis. They'll make your subject line stand out and capture attention in customers' busy inboxes. Explore popular Halloween emojis for creative inspiration:
Skulls:💀 ☠️ 🏴‍☠️
Ghost: 👻
Devil: 😈👿
Jack-o-lantern: 🎃
Spider: 🕷 🕸
Vampires: 🧛‍♀️ 🧛 🧛‍♂️
Zombies: 🧟‍♀️ 🧟 🧟‍♂️
Witches: 🧙‍♀️ 🧙🔮
Spooky faces: 👹👺👽🤖
Fall leaves: 🍁
Candy: 🍫 🍭 🍬
Haunted house: 🏚
Scared face: 😱
Hearts 🖤 🧡
Here are a few Halloween email subject lines used by famous brands
Deliciously Spooky Halloween Recipes – Bhg.com
Scary savings! 20-50% off Monster Sale, Doorbusters & more – JC Penny
Go bump (and grind) in the night this Halloween! – Cosmopolitan
Have a Fang-tastic Halloween – MeUndies
From Our Ghouls to Yours – Sugarfina
Delicious Treats, No Spooky Ingredients. – Chobani
Halloween's Biggest Sale: BOGO 30% Off Everything!
Explore These 35 Halloween Email Subject Lines for Your Holiday Campaign_By quantumdigitalmarketing
Scared of paying full price? Shop our Halloween sale.
Trick or treat! It's shopping time.
Fa-BOO-lous free shipping for Halloween 👻
These sales are so good they're scary!
Spooktacular sales for Halloween
Happy Halloween! 20% off storewide.
Give yourself a treat this Halloween 🍭 🎃
Spooky sales start Saturday!
Have a boo-tiful Halloween 👻
Halloween treats inside.
Celebrate Halloween with storewide sales 🖤🎃☠️
Halloween Deals for all Ghouls and Goblins
Scary Savings are here
Last Chance for Spooky Halloween Deals 🕸 🎃🧛‍♂️
Frighteningly good deals 🧟‍♀️ 🧟 🧟‍♂️
No tricks, just treats
Everything you need for your Halloween party
Halloween flash sale starts now!
Fang-tastic savings for Halloween 🧛‍♀️ 🧛 🧛‍♂️
Halloween sales aren't just for kids
Grab your Halloween costumes and start shopping
Ha-Ha-Halloween savings are here 🕷🎃👻
20% off everything for Halloween
Save now on delightful tricks and terrifying treats
Deals to die for! 💀 ☠️ 🏴‍☠️
Click your treat
Spellbinding saving 'til midnight 🧙‍♀️ 🔮
Mummy of the year – you deserve a treat
Don't miss out on these ghoulish goodies
Creepin' it real, with these frightfully good deals
👻 Spooky Savings for all our BOOS 👻
Hello, gourd-geous, take 25% off
Happy Howl-oween, treats for your pets 🐾🎃👻
Oh my gourd! Trick or treat yo' self
Like my costume? I got it at a boo-tique 💃🏻🕺🏻🎃
Make The Most Of Social Media
Halloween is the perfect time to create a buzz around your brand and share any special offers or events you have planned. It's a chance to connect with a larger audience and boost brand awareness. Spread the word about your brand across different social media platforms like Facebook, Twitter, Instagram, TikTok, Reddit, Pinterest, and more.
Here are the best tips to get your brand noticed during Halloween:
Give your social posts a Halloween vibe
With Halloween just around the corner, it's the perfect time to give your social media posts a hauntingly good makeover! From spooky captions to eerie filters, adding a Halloween vibe will surely grab your followers' attention.
Some websites offer easy-to-customize designs for you
Go beyond promotion 
Wondering what to post on Social Media for Halloween? If you're seeking inspiration, consider some of our ideas—they might spark your creativity.
Don't just focus on selling. Share valuable content your customers will like. Write about Halloween costumes or gift ideas, give tips, make videos on achieving looks. This way, you keep them interested during and after Halloween.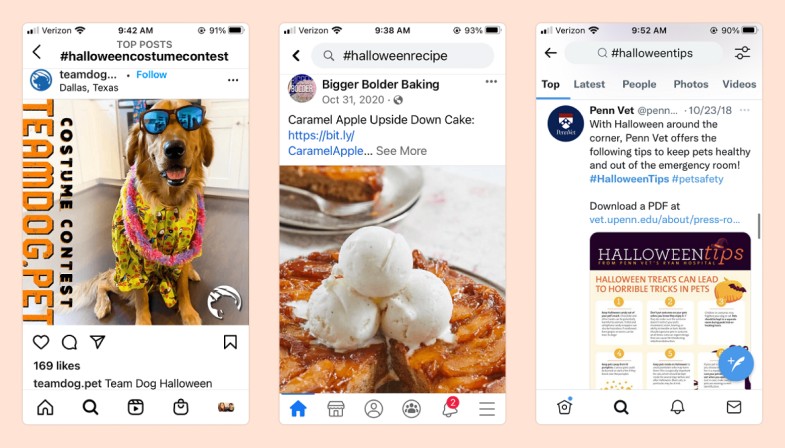 Encourage user-generated content
This strategy works wonders for smaller businesses on a budget. It ramps up customer interaction.
During Halloween, you could ask questions that customers enjoy. Like asking about their best Halloween memory from when they were young, or a scary story that still makes them shiver. Then, put their answers on your pages. Here are a few fun questions:
"Tell us your top candy choice in the comments!"
"What's your Halloween costume idea this time?"
"Got a favorite spooky movie?"
Another exciting way to make the most of the holiday is by hosting a contest that brings you closer to your customers. It's a chance to have some festive fun and offer them a shot at winning something special.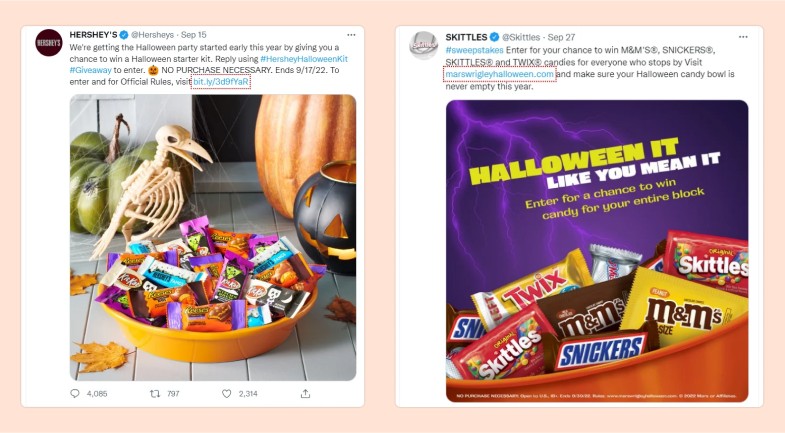 For instance, consider a 'Best Halloween Costume' contest. Invite customers to share pictures of themselves in their Halloween outfits. Encourage them to use a unique hashtag to involve more participants. The photos with the most engagement, likes, or shares can determine the winner. As for the prize, you have endless options: a discount on your products or services, a gift card, show tickets, or anything you think your customers would love to win.
Utilize Halloween hashtags
Supercharge your Halloween social media with hashtags! Don't miss out on the fun – check out the list of popular hashtags for each platform. Give your brand a spooky boost and connect with more people this Halloween.
Offer Halloween Discounts
Halloween provides another opportunity to introduce discounts and promotions for your products and services. It's an effortless way to boost sales and entice new customers.
Consider these promotion ideas for inspiration: BOGO (Buy One, Get One), promo codes, product bundles, or giveaways.
Remember to instill a sense of urgency, which triggers the 'fear of missing out' effect, pushing customers to act quickly. This tactic has been proven to enhance site conversion rates by 25%. You can create urgency by setting a deadline for offers, providing time-limited promotions, or using a countdown timer.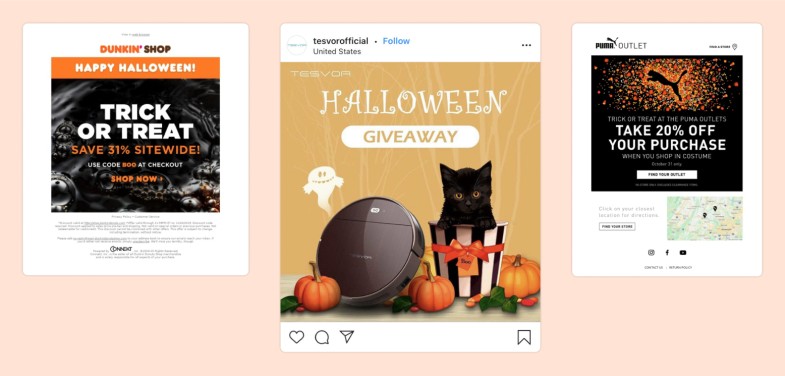 Enhance Your In-Person Store Experience this Halloween
An impressive 82% of shoppers intend to explore physical stores this year, with 1 in 5 opting for online-only shopping. If you have a physical store or manage a hybrid online and offline business, here are some tips to help you make the most of the Halloween holiday:
Spruce up your store
Deck out your store to attract passersby, encouraging them to enter and indulge in some shopping.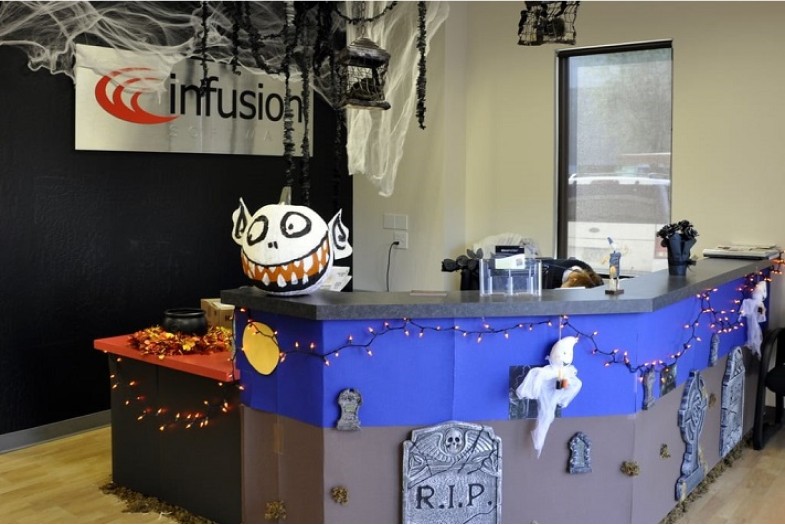 Host engaging events
Consider hosting contests or local events to attract a larger crowd. For instance, offer prizes for the best photo taken in front of your store's Halloween display. Encouraging customers to share photos online can increase your store's visibility. You can also organize a pumpkin-carving contest, a popular Halloween tradition. This not only brings customers through your doors but also fosters goodwill.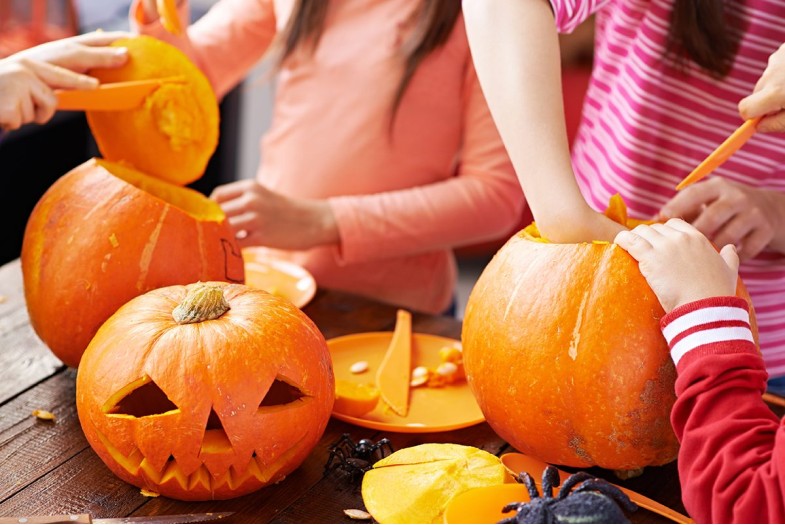 Enhance online Store Pickup experience for physical locations
If your business has both online and physical store presence, providing a pickup option can make things better for customers. With DingDoong, you can offer store pickup smoothly. Shoppers can check out your products online, select a store they like, and then visit it for shopping. They can even schedule a pickup time that suits them. And to avoid crowding, you can limit pickup orders when it gets busy. This way, customers get a convenient and safe experience when they come to your store.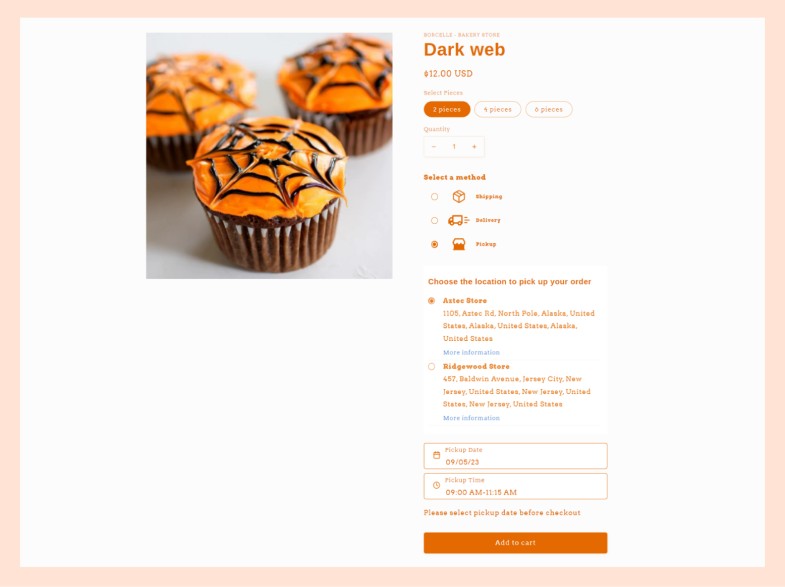 Wrap-Up
Halloween is a golden chance for your business to shine. These marketing ideas are your secret spell for success. By using them, you'll create a strong brand, catch attention, and boost sales.
From fun social media posts to exciting contests and discounts, there are many ways to do it. Remember, the key is being creative, engaging customers, and adding a touch of Halloween magic.
So, whether you're decorating your website or running a contest, let Halloween inspire you. Connect with customers and watch sales rise.
Make Halloween 2023 a success for your brand!