Building a business is hard, building a successful business is even harder. However, with Shopify, your opportunity is limitless due to a substantial supply of apps, helping you with your everyday tasks. Some of the apps are critical to your business, while some functions are optional but better to have in your own rights. So where do you start?
In this article, we'll list out some of the best apps we think you'll find helpful for your business at a decent price for what they are worth. We'll also offer our insights into who we think they are for and why. Let's find out!
Function: Provide product reviews in star rating, photo and video
Features:
Display reviews to generate traffic and foster trust
Automatically request reviews
Customize widget per your design
Current rating: 4.9* after 10,698 reviews
Price: US$9.99/month after 14 days of trial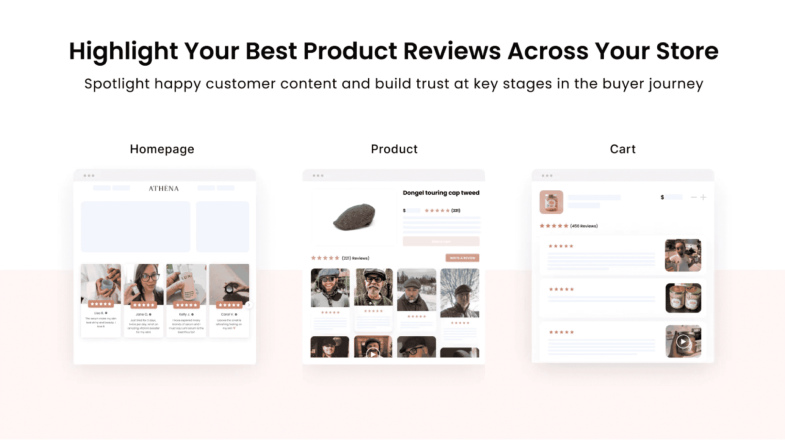 Such a universal function like displaying the product review can be utilized by everyone. It's great to have Loox on your store because people are going to ask others about their reviews for the product anyway, and by displaying reviews on your website, your product instantly becomes more attractive, not only because there are people willing to say positive/negative things about it but also because people feel safer with their choice. With Loox, the process happens automatically. You only have to set up once incredibly quickly and you're all set.
Loox offer amazing list of features for a small price, but you can upgrade to their US$34.99 plan with even better features and support.
Function: Provide product reviews in star rating, photo and video
Features:
Unlimited reviews send and imports
Display reviews to generate traffic and foster trust
Share reviews on Facebook, Instagram, Twitter, rich snippets and Google Shopping
Current rating: 5* after 12,726 reviews
Price: Free to install with option to upgrade to $15/month plan with latest features
There isn't a lot of difference in terms of fundamental functions between Loox and Judge.me apart from the max number of request Loox sends a month asking for reviews. With Judge.me, this limitation is eliminated. On top of that, it can be automated to publish reviews on social media channels.
Judge.me also provide free plan and a US$15/month plan with the biggest difference (in our opinion) is the Google Shopping Integration and some more customization. It's worth it for some business for sure.
Function: Display your Instagram content on your Shopify store
Features:
Display Instagram content (photos, Reels, videos) in grid or slider layout (squares or tiles) without affecting the store's load speed
Optimize layout manually or automatically
Current rating: 4.9* after 1,230 reviews
Price: Free plan available with option to upgrade to Pro for US$5.99/month and Plus for US$17.99/month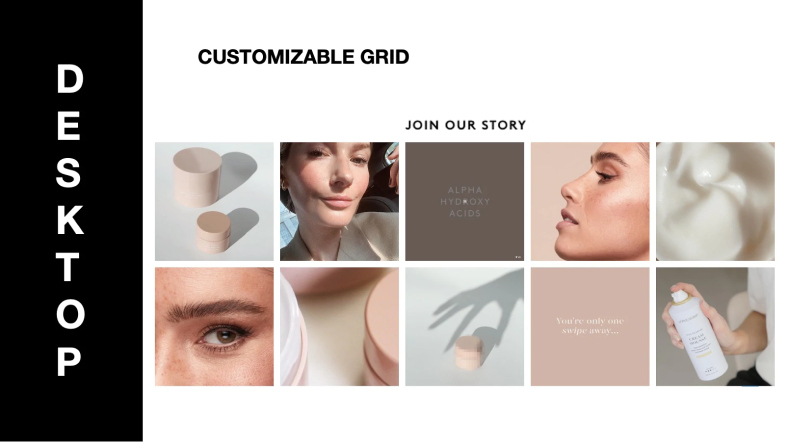 What's a better way to sell your product than to allow people to see how they will perform or look in real life. Instafeed is fantastic for fashion and beauty retailers, but obviously isn't limited to them. It's free to begin with, and the connection between the app and your Instagram account is frictionless. The app is wonderful because you don't need to think about how to decorate your store too hard, so that's one less headache. And considering the younger generation tend to prefer Instagram and TikTok over Facebook and Twitter, by building a good Instagram, your web store will also grow.
The Pro plan and Plus plan aren't that worth it since we believe the value it brings aren't any better.
The company produced this masterpiece also did an app for TikTok, just in case you guys wonder.
Function: Provide a date picker for delivery & pickup, set up shipping rate & group order
Features:
Date picker for delivery & pickup for better planning and manage customers' expectation
Customize shipping rate by postal code, maintaining profit margin
Group order to improve customers' shopping experience and gain new customers
Current rating: 4.9* after 145 reviews
Price: Free plan available with option to upgrade to US$8.99/month for unlimited order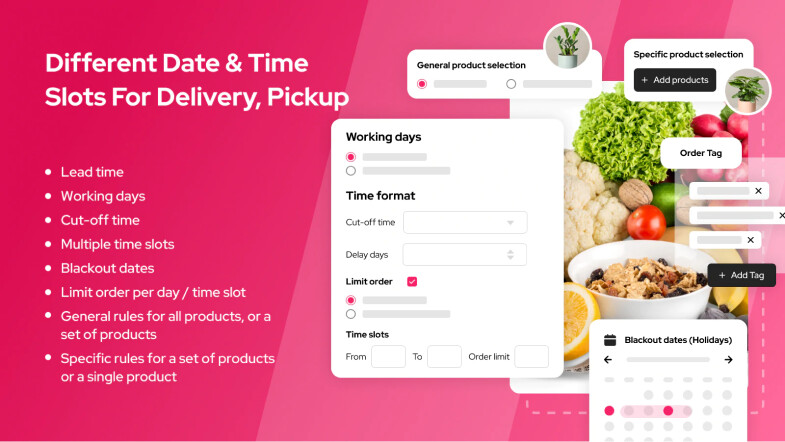 DingDoong is a promising app, especially for local businesses. If your business scope isn't as big as nationwide and only aim to dominate region sales, DingDoong is fantastic. Its main function, date picker, first of all validates their postal code and then allows your customers to choose the date they want their delivery or pickup. The latest feature, Group Order, allow people to shop on their own devices. Easier to shop, easier to meet promotional requirements, and better experience overall.
DingDoong's monthly plan is US$8.99/month but you can save a bit by choosing Yearly plan at US$4.50/month, billed annually.
Function: Automatically audit and guide you through SEO process
Features:
Site SEO audits
Guide your site improvement in terms of SEO
Improve traffic and sales
Current rating: 4.7* after 3,569 reviews
Price: Free plan available after 14 days of trial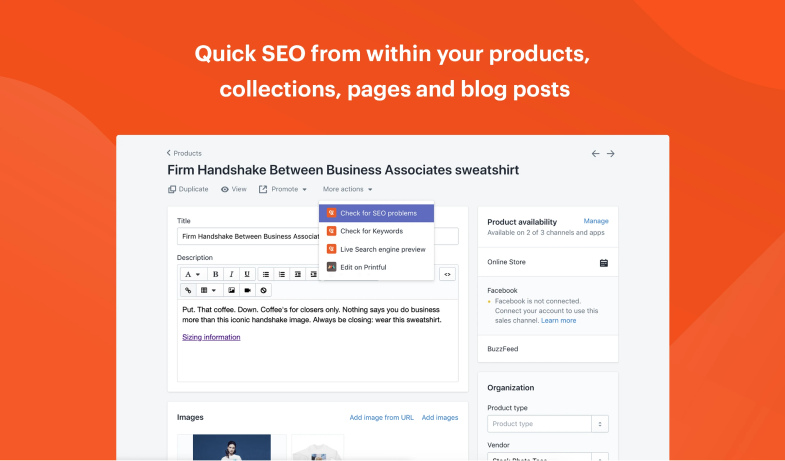 Everyone needs SEO. It's just a known fact. If you want to do e-commerce, you need people to find you easier, and to do that, you need to optimize your store's presence in search engine results. Plug In SEO provides you with a brilliant tool to help you with that. The best thing about Plug in SEO is that it's free, and it provides great resources for you to better understand SEO as a task, so you're not only getting a tool, you're getting a book.
The app comes with a free plan but with limited features. There are also US$29.99/month, US$49.99/month and US$79.99/month available with the rule of thumb that the higher the plan, the better the functions and the more features.
Function: Provide a tracking pixel on your store to retarget customers on TikTok
Features:
Provide accurate data (including page view, add to cart, initiate check out and complete payment) to your TikTok ad account
Allow tracking regardless of customers' ad block using Events APIs
Append TikTok Click ID (ttclid) to better attribute your data
Current rating: 5* after 102 reviews
Price: US$6.99/month after 3 days of trial, with 1 free Events API. Any additional Events API is US$4.99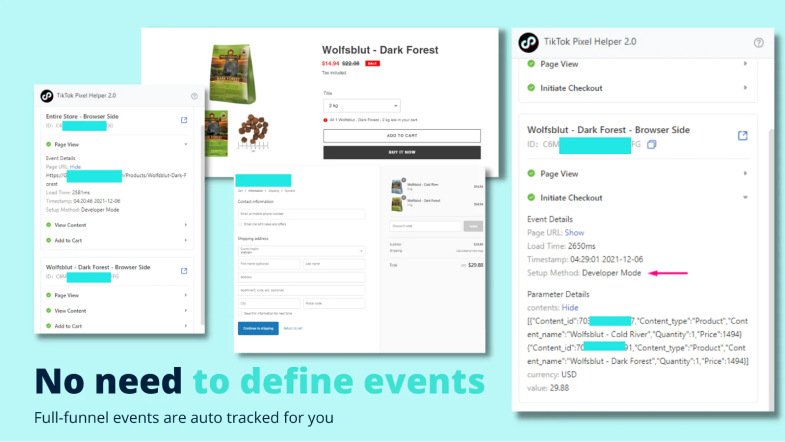 Pixels are a new normal in e-commerce world these days. It's basically a small code embedded in your website, tracking actions your customers take, all of which can be transmitted to social media like Facebook or TikTok to retarget with ads. While Facebook is too big to miss out as an ad channel (and Omega - Multiple Facebook Pixels is trusted by thousands of merchants as well), TikTok is also growing as a prominent platform as "TikTok made me by it" is a big trend nowadays. Omega - Multiple TikTok Pixels is certainly good for people who run ads on TikTok, but on top of that, it's beginning to look like a useful place for all things TikTok commerce with ttclid and potentially TikTok Shop (soon).
The normal plan is US$6.99/month but the Yearly plan is only US$4.99/month, billed annually.
Function: Provide a feed suggesting frequent bought items, increase sales as a result
Features:
AI-driven bundle creator dramatically improves your upsell rate
Configure manually or automatically per your linking
Adjust visual presentation of offers for an even better conversion
Current rating: 4.9* after 2170 reviews
Price: US$9.99/month after 30 days of trial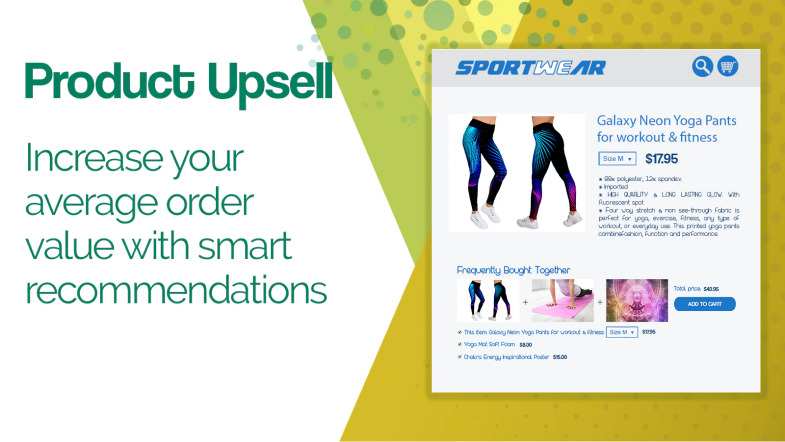 While the name of the app speaks for itself, it's worth mentioning that the bundling can be done automatically or manually, and with AI-powered system, your products are guaranteed to be partnered up with the best item for conversion. The app is truly great upon using on a large collection of items (so that the system has more options to bundle) but you can also use it to adjust positioning and presentation of the offers as well.
At US$9.99/month, it's a good investment, considering how much upsell it will do for you without you having to put any thought into it.