Holidays are an invaluable opportunity to increase your sales and expand your business. Don't miss out on this chance to make the most of the season by failing to plan ahead. Keeping track of the retail calendar is essential for successful campaigns and engagement, as it helps you plan your sales and promotions, allocate resources, and stay ahead of the competition.
So, what is a retail calendar and how can it help your business? This article will provide you with a comprehensive overview of the retail calendar for 2023. You don't need to memorize or write them down - we have them ready for you in a downloadable retail calendar Google Sheet template. Access it now and choose the important dates that best suit your needs to maximize your holiday season success!
What's a retail calendar?
A Retail Calendar is an invaluable tool for retailers, providing an overview of the most important dates, activities, and sale events throughout the year. This allows retailers to stay organized, plan ahead for specific campaigns, optimize their sales strategies, and maximize the impact of their efforts to achieve greater success in their retail business.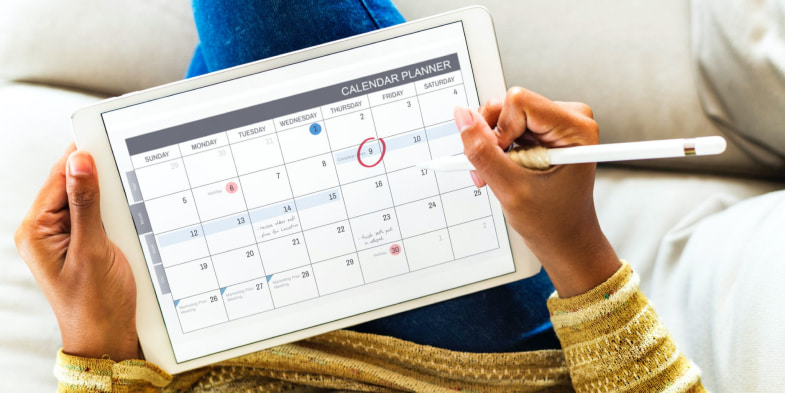 How does a Retail calendar benefit your business?
Stay organized, better focus and visibility (reduce the risk of missing out on big events)
A retail calendar provides a comprehensive overview of all important dates and sales events month by month, giving you a clear vision of upcoming events in one place. This allows you to decide which sales events to focus on and which ones to pass on.
It often takes at least one month to plan for large-scale sales events, including preparing resources and running marketing campaigns to let customers know about the brand and its offers. Utilizing a retail calendar can help you plan ahead, stay organized, and map out your strategy, so you don't miss out on any major opportunities. This will ensure that you are well-prepared for any upcoming sales events and can maximize your success.
Efficient Resource Allocation
Once you identify which sales events to prioritize, you can allocate your resources - finance, time, labor, and inventory - to ensure a hassle-free shopping holiday and maximize your return on investment.
Smart Staffing Solutions
The holiday season is a busy time for any retailer, and it's important not to miss out on any opportunities to serve more customers due to a lack of staff. Overworking your staff can lead to long wait times and a poor customer experience, so it's essential to plan ahead with a retail calendar to ensure you have adequate staff.
Better inventory management
By understanding the timing of these events, you can adjust your inventory levels accordingly, and avoid stockouts. This ensures you always have stock on hand to meet customer needs.
Strategic promotion planning
Many holidays and sale events may make your customers feel overwhelmed by numerous promotions and sales. With a retail calendar, you can simply organize your promotions ahead of time without having them overlap, which would confuse your consumers and hurt your revenue and profit margin.
Important e-commerce events and holiday sale period in 2023
Ready to supercharge your sales in 2023? Our Curated Retail Calendar has everything you need to know about the most important e-commerce events and holiday sale periods of the year. Simply choose the occasions that fit your brand and audience, and take advantage of the opportunities that lie ahead.
January
Jan 01: New Year's Day
Jan 16: Martin Luther King Jr. Day
Jan 22: Lunar New Year
Jan 1-31: Dry January
Jan 1-31: Veganuary
Jan 1-31: Winter Clearance Sales
Beginning a new year is when many individuals make resolutions and establish objectives. January is also a month dedicated to health, with activities like Veganuary and Dry January. This gives sellers the chance to market their goods and services in the areas of health, food, fitness, and self-improvement.
Several businesses also have winter clearance deals during this month to get rid of Christmas inventory and make a place for spring products.
Martin Luther King Jr. Day, a US federal holiday, is another notable event associated with it. If you believe it to be relevant to your company, consider it.
Oreo uses New Year's Resolutions to spotlight its products: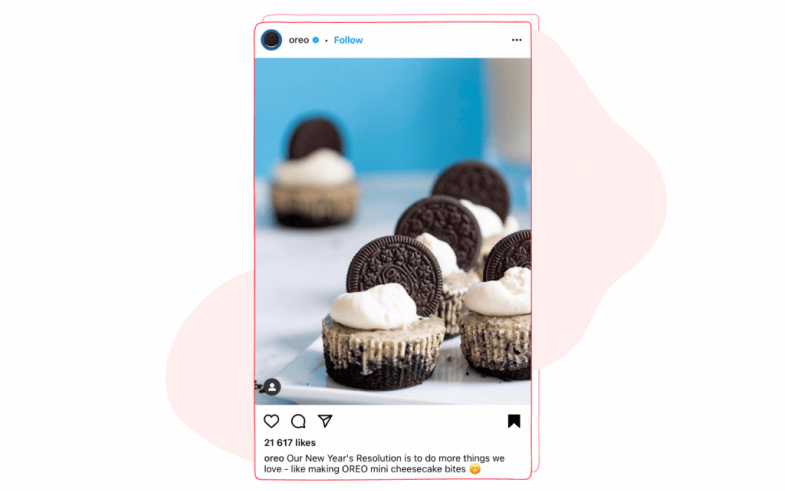 February
Feb 09: National Pizza Day
Feb 12: Super Bowl Sunday
Feb 14: Valentine's Day
Feb 15: Singles Awareness Day
Feb 20: Presidents' Day (US)
Feb 20: National Love Your Pet Day
Feb 1-28: National Snack Food Month
February is a month that celebrates diversity and offers many opportunities to connect with different audiences. Whether you're catering to free thinkers, dreamers, lovers, or food enthusiasts, there are plenty of important dates to keep in mind. For instance, in addition to popular events like Super Bowl Sunday and Valentine's Day, there are also unique holidays such as National Pizza Day, National Love Your Pet Day, and National Snack Food Month. By recognizing these special occasions, businesses can create targeted sales and promotions that can help attract new customers and boost sales.
Sbarro's Valentine's Day special: heart-shaped pizza!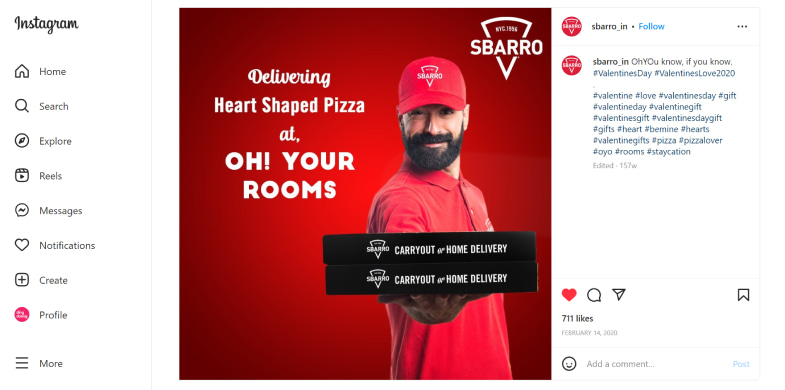 March
March 8: International Women's day
March 17: St. Patrick's Day
Mar 19-21: The First Day of Spring
Mar 20 (UK): Mother's Day
Mar 20: International Day of Happiness
As March draws near, the anticipation of spring fills the air with joy and excitement. Customers prepare for the season by getting ready for outdoor activities, gardening, and spring cleaning. This month is also marked by several significant events, including International Women's Day, St. Patrick's Day, and the official beginning of spring. Retailers can take advantage of this season by creating exclusive displays and promotions that entice customers, such as discounts on women's products, gardening tools, or travel essentials like swimwear, sunscreen, and luggage.
Lancôme celebrates moms with its Mother's Day marketing campaign: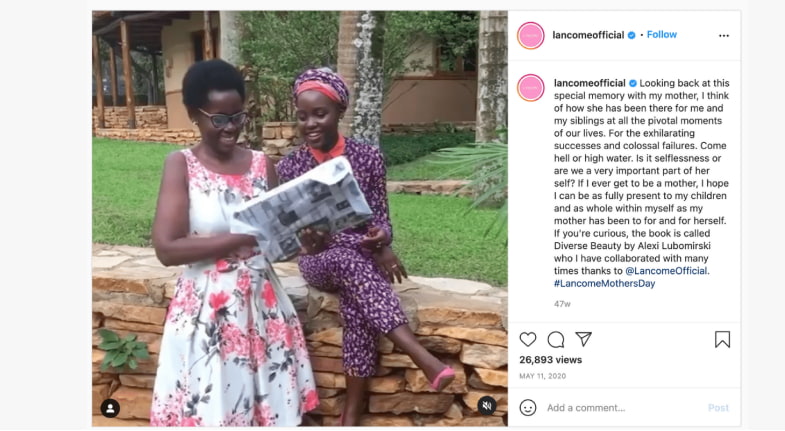 Lancôme recommends the perfect perfume for Mother's Day: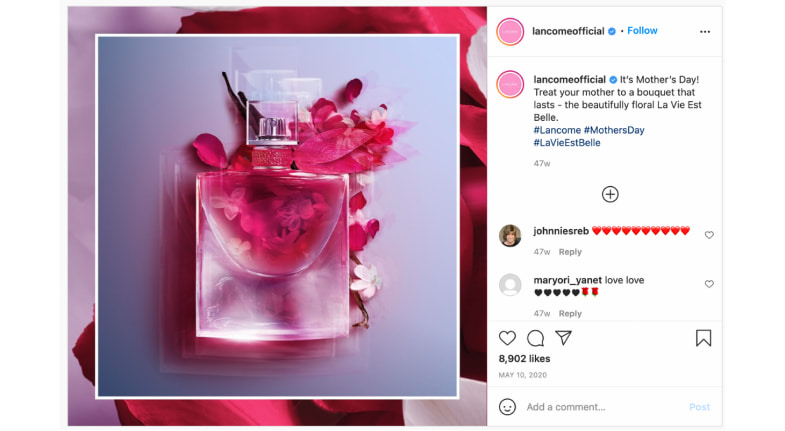 April
Apr 01: April Fools' Day
April 07-10: Easter weekend
Apr 22: Earth Day
Apr 23: World Book Day
Apr 1-30: National Gardening Month
Apr 1-30: National Pet Month (US)
April is the midpoint of spring, a time when various sales events can be leveraged to benefit your business. Easter is the most important holiday for retailers this month, providing ample opportunities to promote food, Easter gifts, eggs, and decorations. Additionally, April Fools' Day and Earth Day offer the perfect opportunity to connect your business to these national events and create a buzz on social media and through promotions. If you are selling products related to gardening or pets, this month is an ideal time to capitalize on National Gardening Month and National Pet Month (US).
Cadbury embraces Easter by shaping its products like eggs: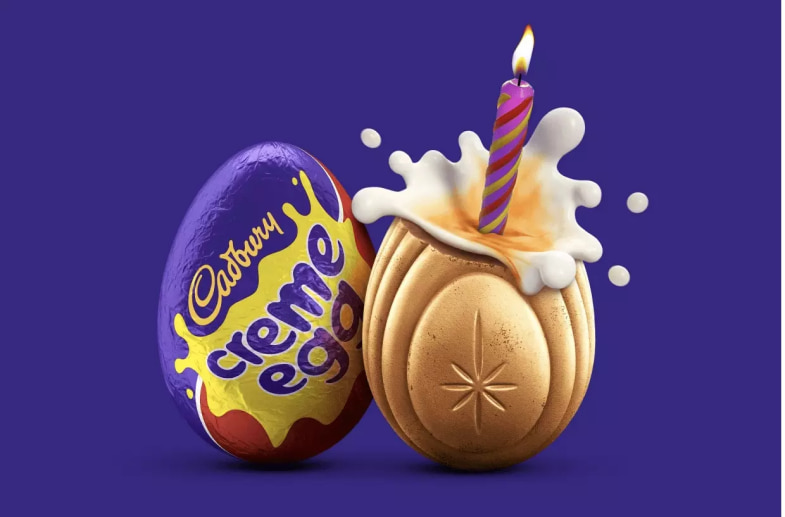 Galaxyuk hypes up its Egg Macaroons for Easter festivities: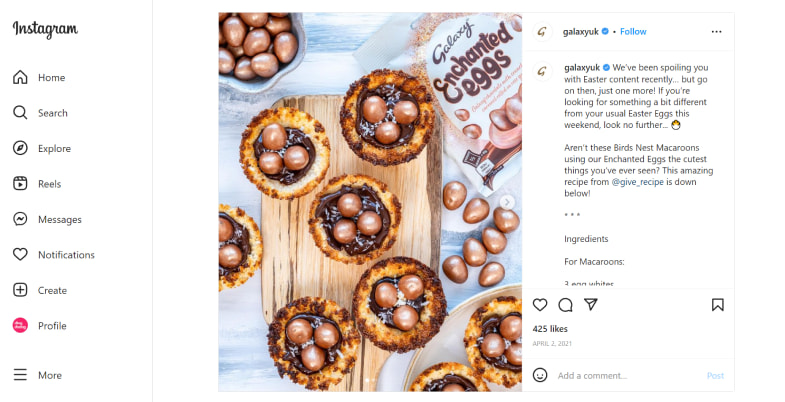 May
May 2: National Fitness Day
May 14 Mother's day (other countries outside)
May 25: National Wine Day
May 29: Memorial Day
May 1-31: Graduation Season
As May heralds the onset of summer, businesses have a range of fascinating celebrations at their disposal to pique their customer's interest and draw attention to their brand. Mother's Day, in particular, is a standout occasion, with 2020 witnessing a staggering $31.7 billion in consumer spending. With even higher numbers anticipated in 2023, gift, card, and flower retailers can capitalize on this trend by creating compelling promotions that resonate with customers searching for the perfect gift for their mothers.
Additionally, May is a popular month for graduations, meaning products such as gifts, party supplies, and other related items have a great chance to see a boost in sales.
Finally, there are several other national days that may be of interest to your business, such as National Fitness Day, National Wine Day, and Memorial Day. Consider how these days could be used to your advantage and create promotions that will draw attention to your brand.
Vromansbookstore rides the graduation trend to boost brand visibility: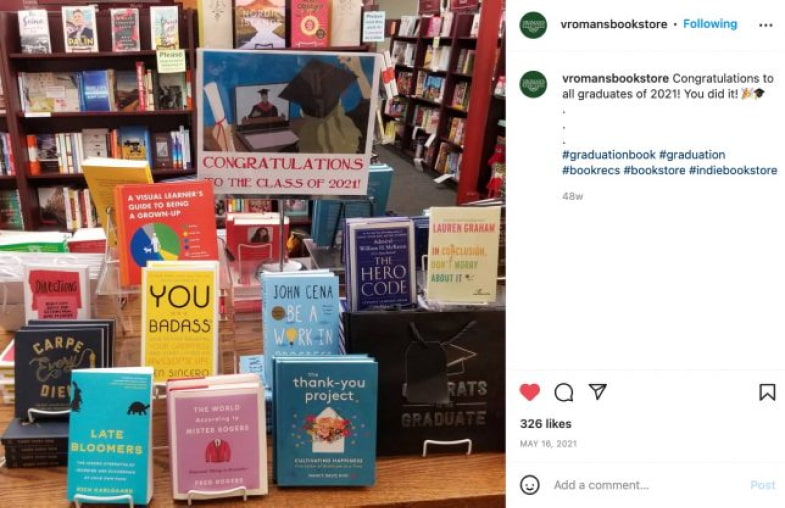 June
Jun 2: National Donut Day
Jun 18: Father's day
June 21: Summer Solstice
Jun 1-30: Pride month
Jun 1-30: National Rose Month
June is the perfect time to embrace the summer season and give your business a boost! As the Summer Solstice ushers in summer, retailers can seize this opportunity to promote summer-related products such as outdoor furniture, summer fashion, and vacation gear. Furthermore, Father's Day is an excellent chance for gift retailers to showcase their offerings, including cards, ties, and other items for fathers.
This month also offers an excellent opportunity for businesses to demonstrate their support for the LGBT community while increasing sales.
June is also an ideal time for retailers specializing in bakery items or flowers, with two national niche days falling in this month: National Donut Day and National Rose Month.
Leverage these events and make the most of the summer season to grow your business!
July
Jul 04: Independence Day (US)
Jul 07: World Chocolate Day
July 12-13: Amazon Prime Day
Jul 30: International Friendship Day
In July, businesses may seem quiet as they begin to craft marketing strategies for the upcoming back-to-school season. However, there are always national holidays to bring cheer, such as Independence Day in the United States, which provides an opportunity to leverage promotions on patriotic-themed products like flags, apparel, and decorations. Additionally, World Chocolate Day is a great way to promote products related to chocolate.
Haiko Supermarket drives sales with World Chocolate Day promotions: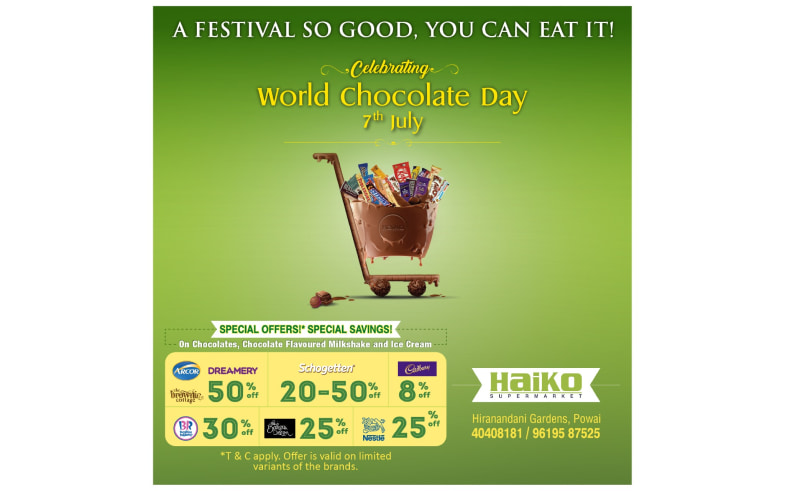 August
August 8: International Cat Day
August 9: Book Lovers Day
August 19: World Photography Day
August 24: National Burger Day
August 26: National Dog Day
August 1-31: Back-to-school season
August 1-31: End of summer sales
The end of summer marks the start of back-to-school season, offering a great opportunity for businesses to clear out old inventory with end-of-summer sales and promotions. Businesses can also promote clothing and school supplies for the upcoming school year. In addition, leveraging niche e-commerce holidays like International Cat Day or National Burger Day can attract new customers and boost sales.
Back-to-school season sparks sales race: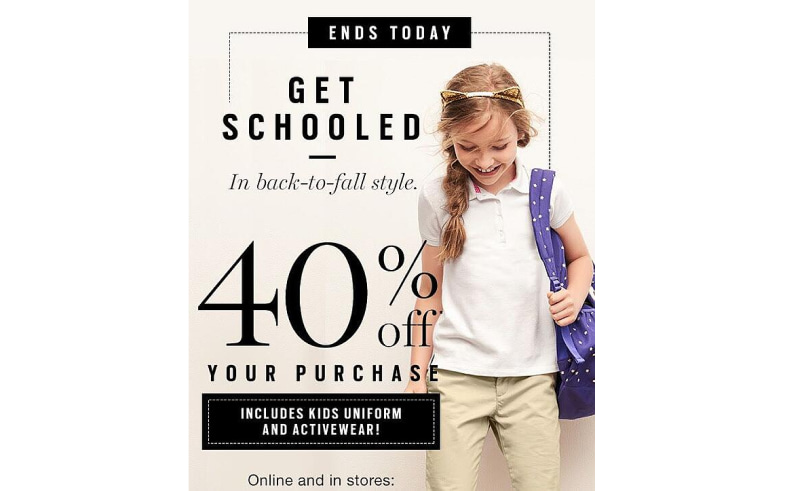 Nasty Gal offers end-of-summer flash sale: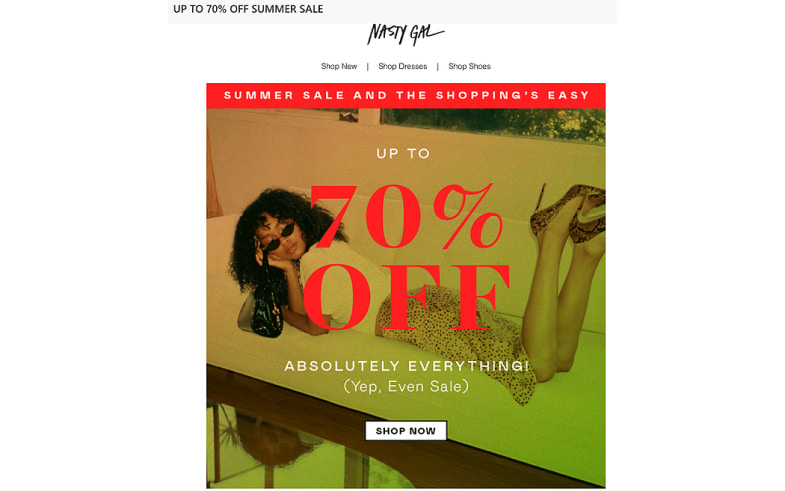 September
Sep 4: Labor Day (US)
Sep 5: National Cheese Pizza Day
Sep 16: First Day of Oktoberfest
Sept 27: World Tourism Day
Sep 29: National Coffee Day
As summer winds down, many people are back from their vacations and children are heading back to school, making September a time of transition. This month also features a variety of unique national holidays, including National Cheese Pizza Day and National Coffee Day. As a business owner, you can leverage these events and their relevance to your brand by creating special promotions and generating excitement on social media. By tapping into the excitement around these holidays, you can increase engagement with your audience and drive revenue for your business.
October
Oct 01: International Coffee Day
Oct 01: World Vegetarian Day
Oct 04: World Animal Day
Oct 10: World Mental Health Day
Oct 16: World Food Day
Oct 22: National Nut Day
Oct 25: World Pasta Day
Oct 29: National Cat Day
Oct 31: Halloween
October presents a wealth of marketing opportunities for brands and retailers, beyond just Halloween promotions and deals. In fact, there are several important dates on the retail calendar that businesses can leverage to support meaningful causes and raise awareness for their brand. For instance, International Coffee Day, World Vegetarian Day, and World Animal Day are all events worth keeping in mind. By aligning your brand with these events, you can showcase your commitment to important issues and connect with your audience in a meaningful way.
Starbucks Coffee embraces the Halloween season with a specially crafted, holiday-themed Cold Brew:
KitKat capitalizes on Halloween for brand buzz: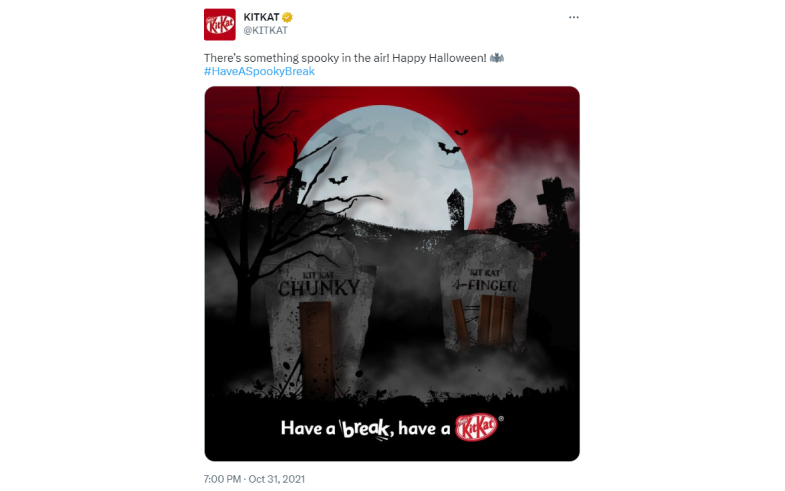 November
Nov 11: Singles' Day
Nov 23: Thanksgiving (US)
Nov 24: Black Friday
Nov 27: Cyber Monday
For online retailers, November is a highly anticipated and action-packed month due to several significant events, such as Thanksgiving in the US, and the biggest sale season of the year including Black Friday and Cyber Monday. To ensure a successful outcome, it's crucial to meticulously prepare in advance for every aspect, ranging from inventory and labor to logistics. Being aware of these events and their significance can aid in planning and lead to greater success for the business.
Kohl's celebrates Black Friday with a special gift card promotion: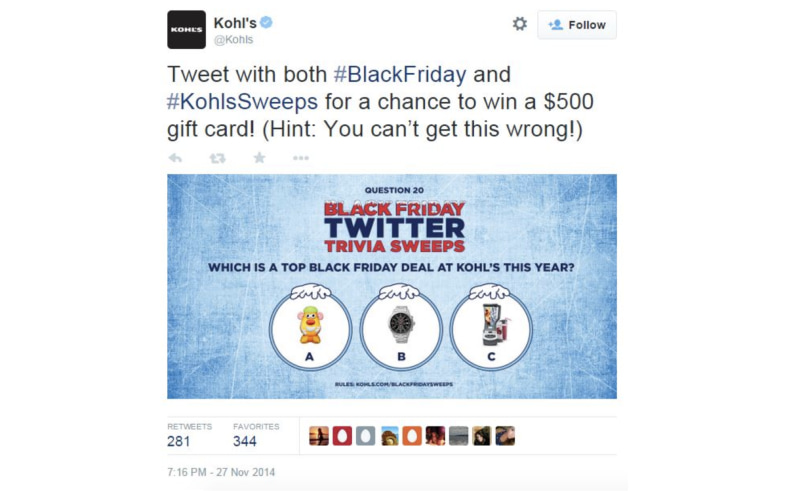 December
Dec 24: Christmas Eve
Dec 25: Christmas Day
Dec 26: Boxing Day
Dec 31: New Year's Eve
December marks the end of the year and is a crucial time for reflecting on the year's achievements. It's also an incredibly significant period for retailers, as Christmas Day, Boxing Day, and New Year's Eve drive a surge in demand for gifts. To capitalize on this opportunity, it's essential to prioritize these days and begin planning early to ensure that customers receive their purchases on time. By doing so, businesses can maximize their sales while ensuring a positive experience for their customers.
Benefitcosmetics celebrates Christmas by holding a merry holiday giveaway: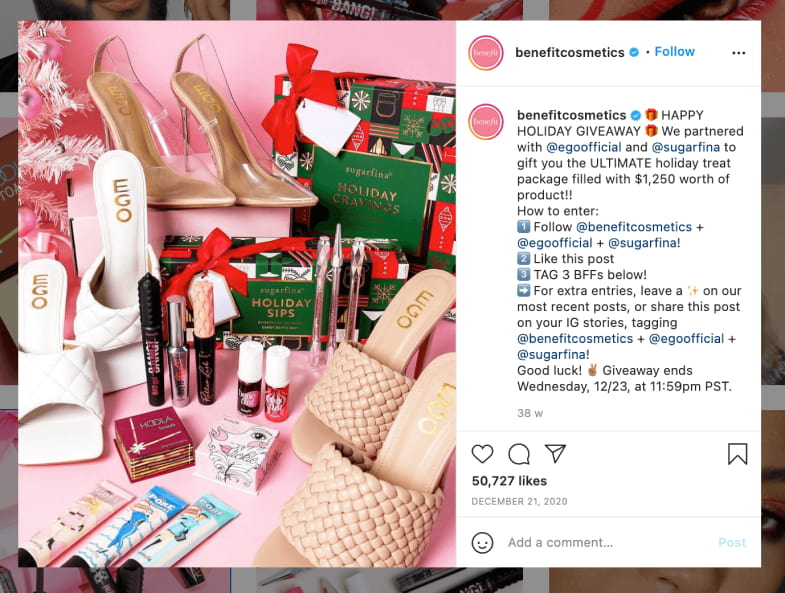 Harrods capitalizes on the Christmas shopping rush to boost its sales: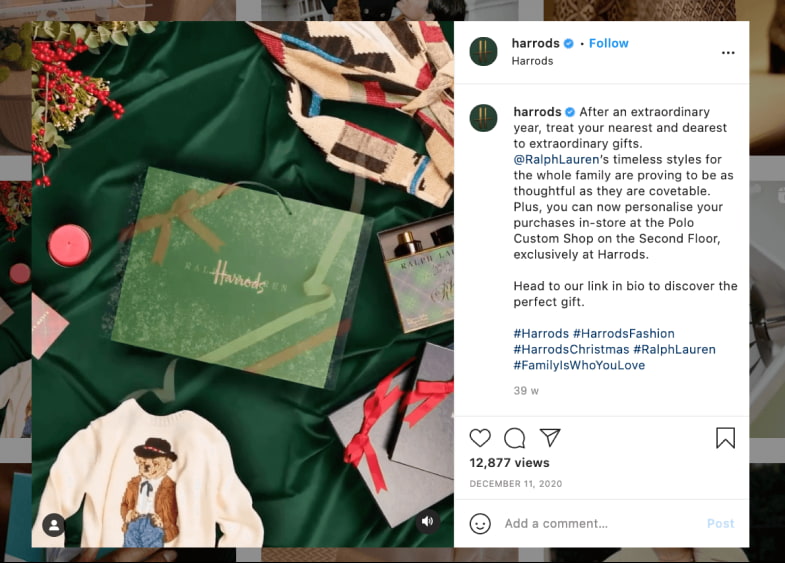 Making the Holidays Hassle-Free: The Importance of Delivery Date
Get a FREE retail calendar for 2023
A calendar-driven approach plays a crucial role in e-commerce marketing. Creating a retail calendar for your business can aid in implementing a more strategic and international effort to maximize revenue. With so much competition during the sale season, it is essential to ensure your brand stands out and wins the competition by staying ahead of crucial sale dates that are most relevant to your business.
Don't miss out on potential revenue gains in 2023 - grab your free retail calendar today and begin organizing your plans!!