Mother's Day is fast approaching, and for local businesses, it's an important time to prepare for increased demand. Whether you run a florist, a gift shop, or a restaurant, Mother's Day offers a valuable opportunity to attract new customers and boost sales. However, with increased demand comes increased pressure to manage inventory, staff, and operations effectively. In this post, we'll provide tips and strategies for optimizing your local business operations for Mother's Day. By following these suggestions, you can ensure that you're ready to optimize operations, meet the needs of your customers and provide a memorable Mother's Day experience.
Analyze sales data
To prepare for a high-demand event like Mother's Day, reviewing sales data from previous years is crucial. Analyzing customer needs, product trends, and sales patterns can help you forecast demand more accurately and allocate resources effectively. This ensures that you have enough inventory and staff to meet customer demand and maximize profits.
You can gather sales data from general market reports, industry-specific reports, and social media groups to collect customer feedback.
By incorporating this information into your planning process, you'll gain a better understanding of customer expectations and market gaps, be better equipped to manage high order volumes and provide an exceptional customer experience during Mother's Day.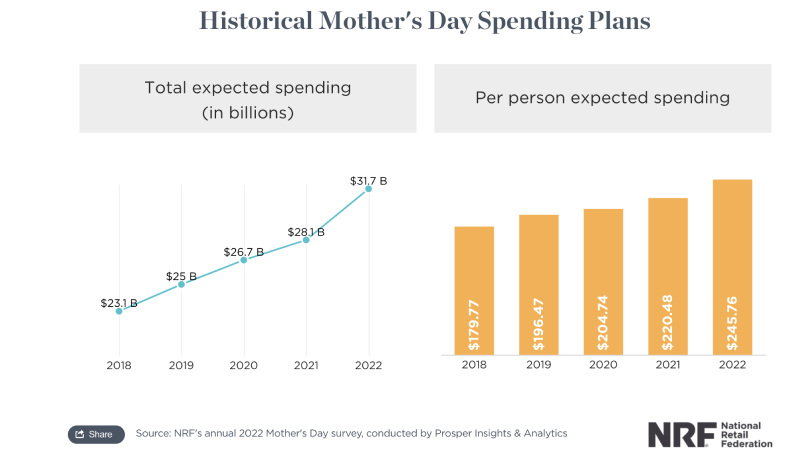 Develop a Plan
Don't miss out on the opportunity to boost your sales during Mother's Day due to poor preparation and operations. This could include a lack of staff, insufficient inventory, or no backup plan for unexpected situations.
To prevent this, keep everything organized and under control with a detailed plan outline. Based on your analysis of sales data, define how you will optimize operations and manage high-order volumes, including staffing levels, inventory management, and equipment capacity. Additionally, detail a backup plan to address any unexpected issues or emergencies.
The Essential Retail Calendar for 2023: Plan Your Year Ahead
Manage inventory
Managing inventory is crucial for any business during Mother's Day. You have to make sure you have enough stocks to meet demand, but not so much that you're left with excess inventory after the holiday. Here are some tips for managing inventory effectively:
Communicate with suppliers
To ensure that you have the necessary inventory for Mother's Day, it's important to contact suppliers early to avoid last-minute rushes. Regular communication with suppliers can help you adjust and update inventory levels to meet demand. Additionally, consider developing relationships with multiple suppliers to have backup options in case one falls through.
Offer pre-ordering
Pre-ordering options provide customers with the opportunity to secure their orders in advance, ensuring that they receive the products or services at their desired time. With Mother's Day being a popular time for gift-giving, many individuals prefer to shop early and schedule their orders to avoid the possibility of their gifts arriving late. Offering pre-ordering has become a standard demand that everyone appreciates, similar to booking a table or making a reservation at a hotel.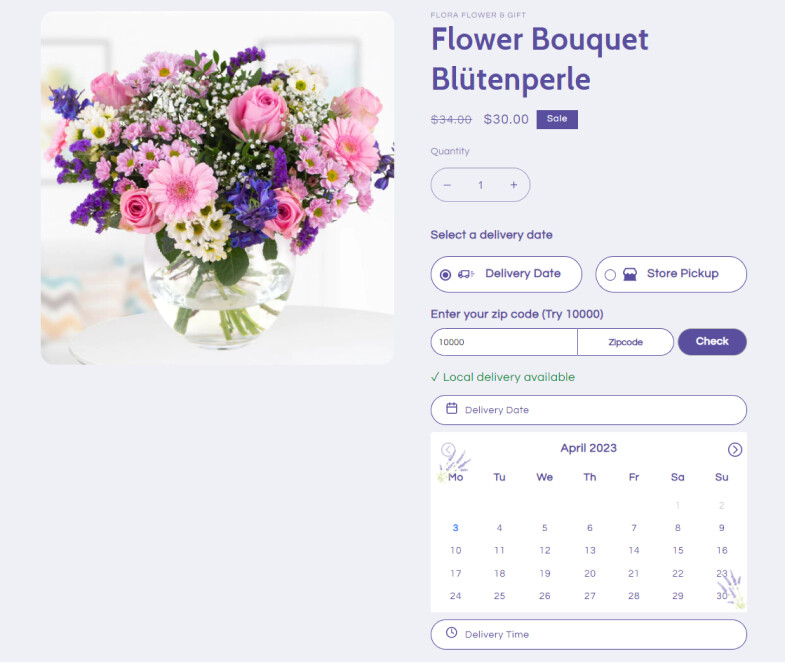 Moreover, pre-ordering benefits businesses in managing their inventory, particularly for items with short expiration dates such as food, flowers, chocolates, and cakes. By staying ahead of incoming orders, businesses can better prepare themselves, resulting in higher customer satisfaction, optimized resource, and better capacity management.
🛍️ LET CUSTOMERS SCHEDULE THEIR ORDERS
Don't let late gift ruin your customers, help them plan ahead and make every gift delivery a success 💝
Monitor inventory levels
Keep a close eye on your inventory levels in the weeks leading up to Mother's Day. If you notice that certain products or services are selling faster than expected, you can adjust your inventory levels accordingly.
If you have products that are in low demand and surplus, bundling them with related items and selling them at a discounted price is an effective way to clear out inventory. This strategy not only helps you move inventory faster but also encourages customers to make larger purchases, which can increase the average order value. For instance, as a florist, you could offer a Mother's Day bundle that includes a flower bouquet, a vase, and a card to entice customers.
Use a point-of-sale system
If you run a local business with both online and offline sales channels, using a POS system that integrates with Shopify can be beneficial to optimize operations. Explore Shopify's app store to find apps that are compatible with your POS system here.
The Shopify POS integration app not only allows you to schedule and plan orders in advance but also supports brick-and-mortar stores in managing inventory & orders both online and offline. This integration saves you the hassle of managing inventory across multiple platforms and provides you with real-time insights to make informed decisions about your inventory management.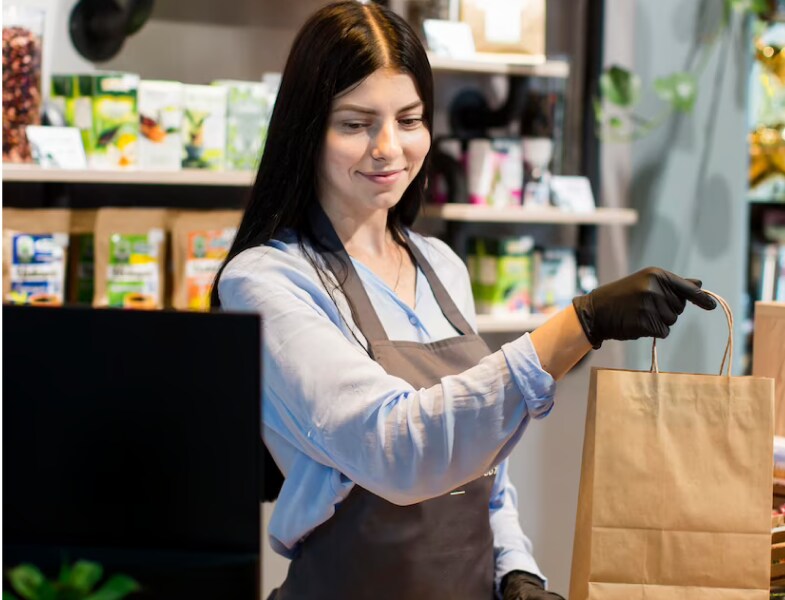 Analyze your data
After Mother's Day is over, take some time to analyze your sales data and inventory levels. This can help you make more informed decisions about inventory management in the future, and improve your forecasting accuracy.
By managing your inventory effectively, you can ensure that you have the right products or services available for your customers during Mother's Day, without getting bogged down with excess inventory after the holiday.
Schedule staff
Optimize operations and save your cost by scheduling staff effectively during Mother's Day. You want to make sure that you have enough staff on hand to handle increased demand, while also avoiding over-staffing and unnecessary labor costs. Here are some tips for scheduling staff effectively:
Analyze sales data & plan ahead
Analyzing data and planning accordingly is crucial for a successful Mother's Day sale campaign and staff resource relocation. Reviewing previous years' sales data can help you identify peak sales periods and determine when you'll need extra staff. Plan your staffing schedule early to ensure enough staff is available during the busiest days and times.
Cross-train your staff
Cross-training your staff can help you manage staffing levels more effectively during Mother's Day. By training your employees to perform multiple tasks, you can ensure that you have enough coverage in different areas of your business, without having to schedule additional staff.
Consider hiring seasonal staff
Depending on the size of your business and the expected demand, you may need to hire additional staff to handle the increased workload during Mother's Day. Consider hiring seasonal staff to help you meet demand, and make sure to provide them with proper training and support.
Communicate with your team
It's crucial to communicate effectively with your team in the lead-up to Mother's Day. Regular check-ins help ensure everyone is on the same page, working together towards common goals. Discuss scheduling, expectations, and responsibilities.
Additionally, don't forget to show appreciation for their hard work. Consider offering incentives such as bonuses, extra time off, or providing break tea and food to encourage them to work during this busy time.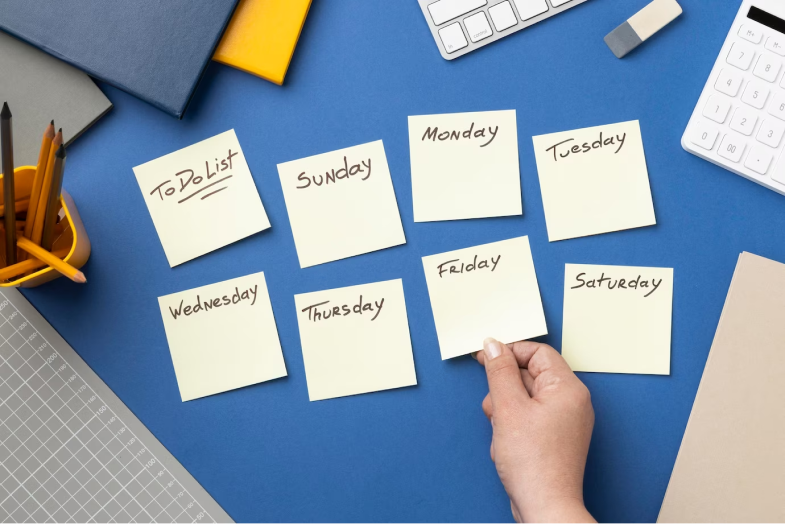 By scheduling your staff effectively, you can ensure that you have enough coverage to handle increased demand during Mother's Day and help you maintain a high level of customer service and satisfaction while also avoiding unnecessary labor costs.
Manage customer expectations
Communicate with your customers
Optimize operations by communicating clearly with your customers during Mother's Day. Let them know about any special promotions, events, delivery options, delivery times, policies, restrictions, or potential delays or issues that may affect their orders. Transparency helps build customer trust and can lead to faster decision-making, ultimately resulting in increased sales.
Offer special promotions or events
Consider offering special promotions or events during Mother's Day to attract more customers and stand out from competitors. This could include discounts, gifts, or special offers.
Offer a seamless shipping experience
Want to provide a shipping experience that customers will love? According to CEO Maria Haggerty, consumers prioritize convenience, control, and cost over speed. If you're looking for an app to help, try DingDoong. Our app lets customers choose how, where, and when to receive their orders based on their preferences. Plus, it offers inventory and order management with POS integration, making delivery easy for both you and your customers.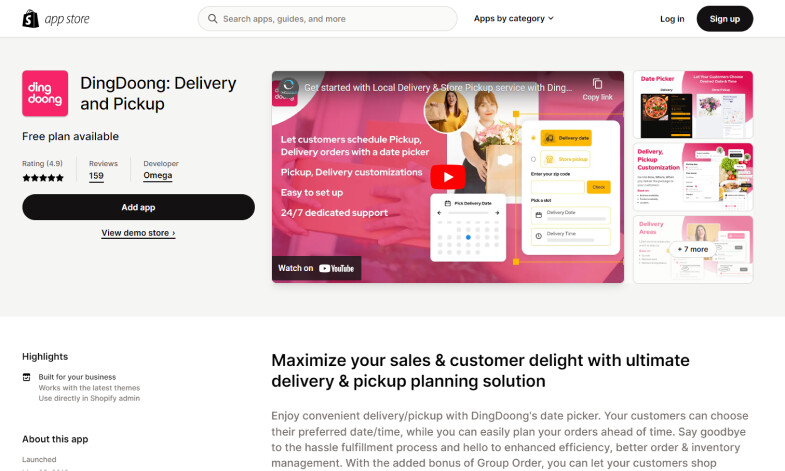 Monitor customer feedback
Keep a close eye on customer feedback during Mother's Day, and use it to inform your operations and improve your customer experience. This could include monitoring reviews, social media comments, or customer surveys.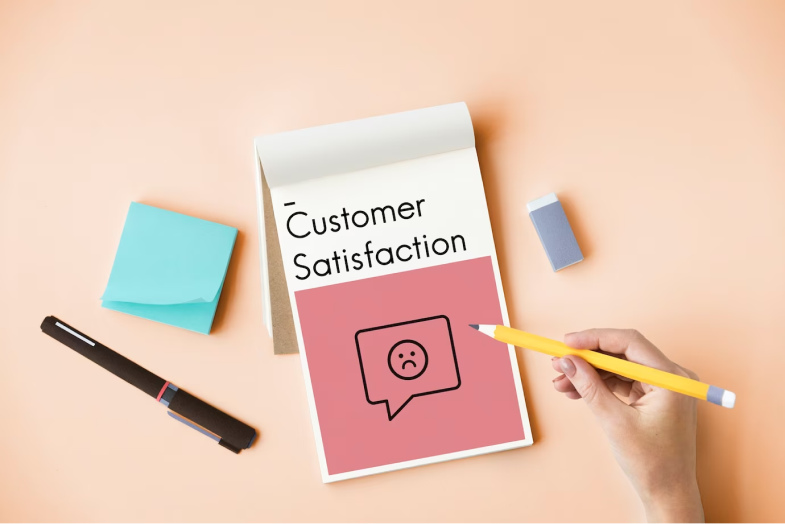 Monitor capacity levels
To ensure a smooth Mother's Day for your local business, it's crucial to optimize operations by keeping a close eye on your capacity levels. Overbooking or exceeding your capacity can lead to poor customer experiences and negative reviews.
This is where DingDoong's order limit function comes in handy. As a delivery and pickup planning solution, DingDoong offers a date picker for customers to choose their preferred time to receive their orders. With the order limit function, you can manage your capacity by limiting the maximum number of deliveries by day or time slot. DingDoong will automatically hide any dates that exceed your capacity. This helps you avoid overbooking and ensures that you can fulfill all orders without compromising on quality.
🚛 STAY IN CONTROL OF YOUR DELIVERIES WITH ORDER LIMITS
Say goodbye to delivery chaos - order limits give you the power to manage your workload like a pro 💪
Prepare for contingencies
Have contingency plans in place in case of unexpected issues or emergencies. This could include having extra staff on hand, preparing for inclement weather, or having backup suppliers or vendors.
Get ready for Mother's Day
Preparing for high demand during Mother's Day is essential for any local business. From offering pre-order options to monitoring your capacity levels and leveraging technology like DingDoong, you can optimize operations, meet the increased demand and ensure a smooth customer experience during the holiday.
Remember, a successful Mother's Day can lead to long-term customer loyalty and positive reviews, so it's crucial to invest time and effort into preparing your business now.