The global pandemic Covid 19 has changed consumer buying habits as well as the way retailers do their business.
More and more brick-and-mortar businesses and online retailers are switching to the local business model to generate more sales and foster sustained growth. They connect with customers nearby and crave a place for themselves within their community. Although the adoption of local business (local delivery or pickup) has been accelerated by Covid 19, it's also anticipated to become an e-commerce trend where online retailers seek a new opportunity for their business, create a more personalized experience for their customers, and have better control over supply, fulfillment, delivery, and payment process.
If you are starting a local business, we do believe that the top questions below will help you get off to a great start. Or you are at your scaling up, keep following the article, and you'll find a new idea to power your business.
1. Where will you deliver from?
Some online store owners also operate brick-and-mortar locations, while others have no storefront and rely on an online-only operation. You'll need to consider which of your stores will offer local delivery and if you will have enough staff to deliver from multiple locations.
How to enable local delivery or pickup for your single or multi-location?
You can set it up in Shipping settings at Shopify admin. However, if you provide local delivery and pickup for more than 20 locations, Shopify can't help. It only offers a maximum of 4 locations for the basic plan, 5 locations for the Shopify plan, 8 locations for the advanced plan, and 20 locations for the Shopify Plus plan, not mention to some other restrictions. Therefore, consider using a Shopify app for local businesses as a worthwhile alternative. It also does help you much in case you just offer local delivery or pickup from a single location. Access DingDoong now to discover how amazing we can help you out!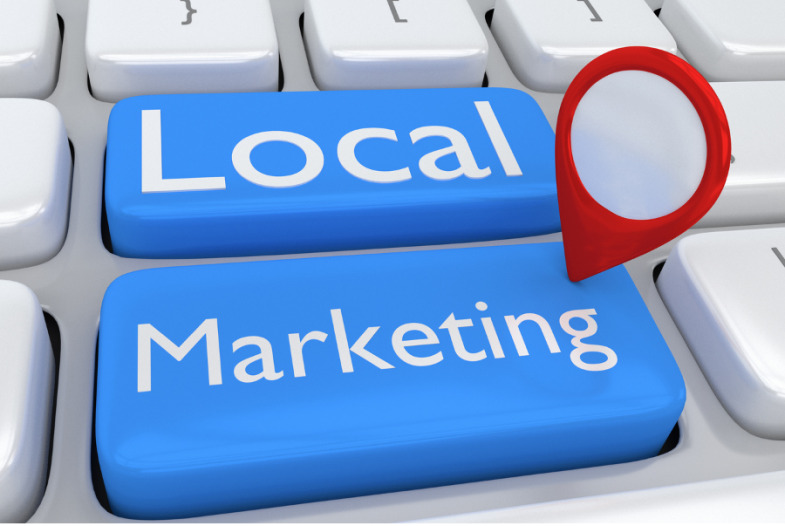 2. How far will you travel to deliver orders?
Once you know where you're delivering from, it's time to figure out where you're delivering to. You can be very specific about which areas you do and do not deliver to. Define multiple delivery zones and use a list of zip/postal codes to determine how far you'll travel to deliver orders. Or simply set a radius around each location to identify your delivery areas.
How to restrict delivery areas for your Shopify stores?
You can limit permitted delivery areas by changing the Shipping settings in your Shopify admin or using a Shopify app. A Shopify app is highly recommended because Shopify settings can't provide you with the level of customization you expect. With DingDoong, you can check and verify valid delivery zip codes or addresses right on your product page and cart page, which does help you so much in enhancing customer experience. Buyers don't have to wait until the checkout step when they almost finalize their purchasing confirmation to know that they are not eligible for local delivery.
Read more: How to Set Up Local Delivery and Local Pickup on Shopify Stores
The larger your radius, the more customers who are eligible for local delivery. This could lead to more sales but also means you need more help with delivery. If you have a few staff members who can deliver, setting up a larger delivery area may be ideal. If you're doing deliveries yourself, you might want to set up a smaller area. Either way, start small and adjust as needed. With the support of DingDoong app, you can save invalid delivery zip codes or addresses, know potential focus areas and use them for business expansion in the future.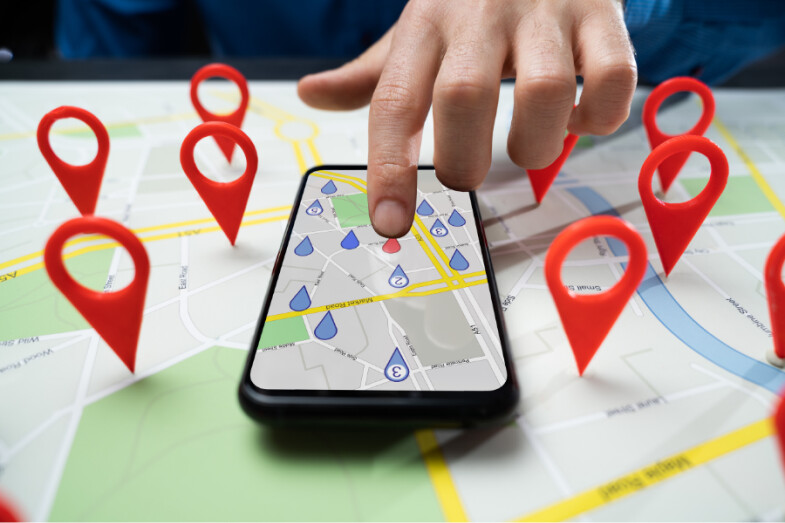 3. What will you charge for local delivery?
Recommended by Shopify, there are two key factors to consider here: your delivery price and your minimum cart value.
You can choose to offer only local delivery for orders above a certain value, which also directly increases average order value (AOV).
If you don't want to introduce a cart value minimum, you can also set a fixed local delivery price for all orders within your delivery zone.
For example, you can set a lower price for deliveries within a shorter distance and a higher price for deliveries within a longer distance. To make this delivery option attractive to your customers, price local delivery services lower than shipping through a carrier. This cost should be based on a combination of the time it takes you to deliver and how far you're traveling to deliver orders.
How to set up delivery rates for your Shopify store?
You can totally set it up in Shipping settings at Shopify admin. However, if you wish to tailor your delivery fee by other criteria apart from delivery zone and order value as order weight or working days, consider DingDoong - a Shopify app that will give you the customization you need.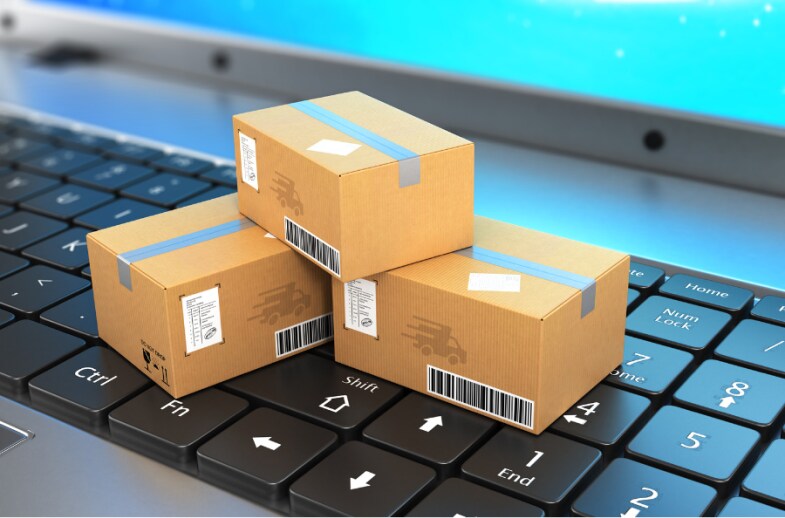 GET DINGDOONG NOW!
It surely helps you build a smart shipping fee strategy that creates a profit while making your customer happy.
4. When will you deliver orders?
If you're delivering locally and can't do it every day or as orders come in, define specific delivery days or times. Make sure you communicate this with your customers before, during, and after their purchase.
You might also want to consider setting up your delivery schedule to let customers choose their preferred delivery date & time. We do recommend using DingDoong app which is having free plan available now. The app will help you set up a date picker widget at your storefront. You are enabled to decide where the date picker is and tailor its looks and feel from layout, format, language, shape, and color to match your theme well. Additionally, you can decide the day of the week you're available to handle your business (Working days), disable the day you don't offer delivery/ pickup in the calendar (Blackout dates), configure the time you stop dispatching orders on your working days (Cut-off time) and limit the number of deliveries during your peak time.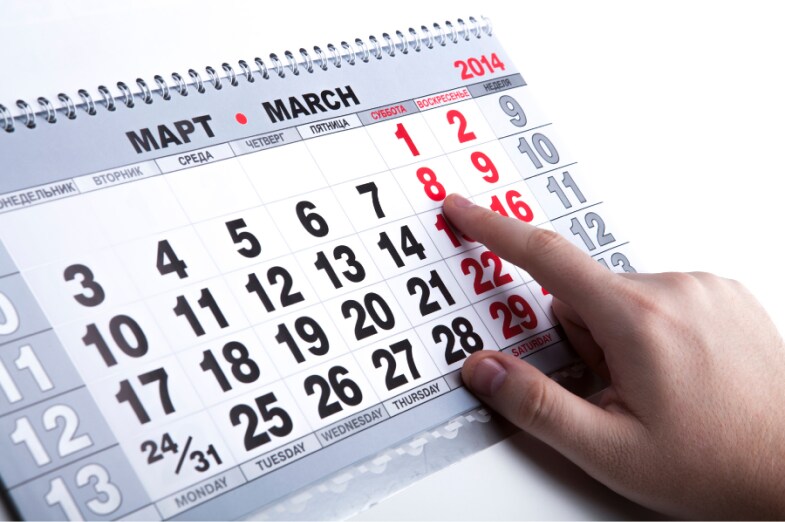 5. How will you deliver orders?
There are lots of ways to deliver orders, and it will mostly depend on your location and delivery zone. While motor vehicles may be the first method that comes to mind, you can also fulfill local delivery orders by bike or on foot, which could be faster in some areas, depending on traffic.
If you're short-staffed or interested in using third-party services, you could sign up for apps like Postmates.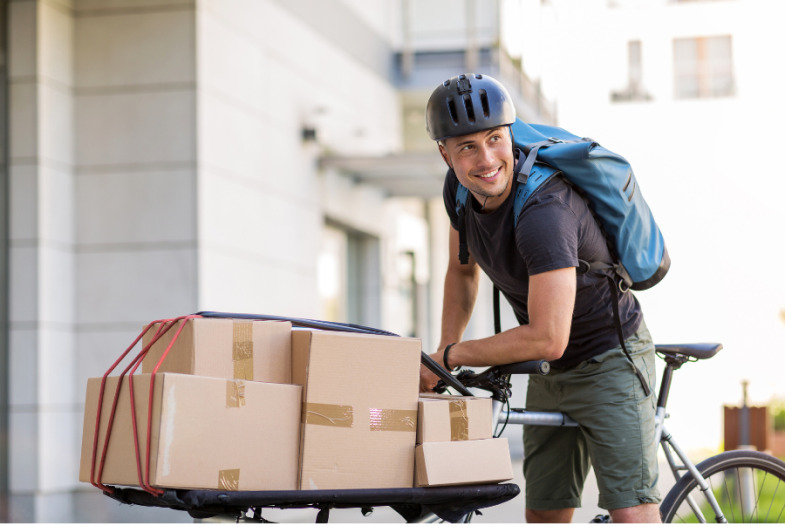 6. Who will deliver orders?
You can deliver the orders yourself, use existing or newly hired staff, or take advantage of third-party local delivery services—or a combination of any of the three. Whoever the delivery driver may be, it's important to remember they're a part of the customer experience. So even if they don't work for you, they are still an extension of your brand.
Communication is critical. Customers want to be kept aware of when their purchases will arrive. To that end, delivery staff should alert (via text or email) the buyer when they're on the way and, if possible, provide an estimated time of delivery. Equally important is sending customers a delivery confirmation along with a photo of the product at the delivery location. When using in-house team members to deliver orders, it's easier to control these interactions. That's why many of the apps offer tracking options, so customers can see exactly where their order is.
You'll also need to consider what happens if the customer isn't available at the time of drop-off. Be sure to ask the customer for a phone number to know whether it's OK to leave the order at the door.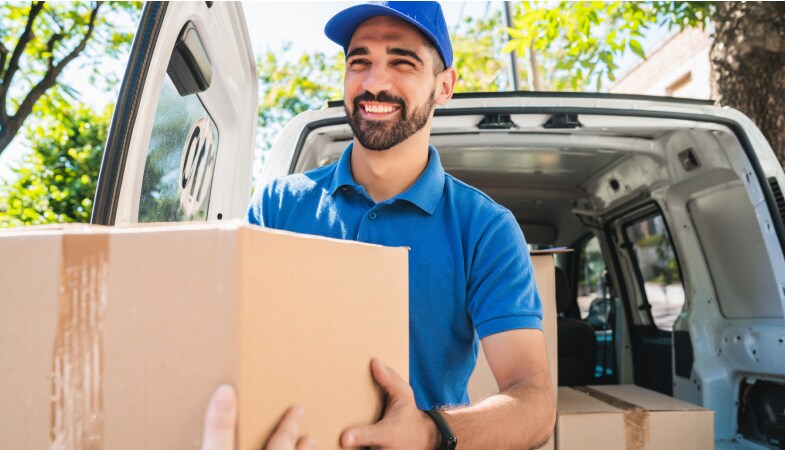 7. How will you promote local delivery to nearby customers?
There are numerous digital and non-digital ways to let your customers in your service region know that you provide local delivery services. The following are some methods that could be useful to you:
Your website
You should first and foremost include information about local delivery on your website. When your product first launches, you may utilize a pop-up, banner, or marquee to alert your consumers. Additionally, it is a good idea to include it on your checkout and shipping policy pages. Run flash discounts or free shipping promotions while using local delivery messaging to increase awareness and conversions.
Social media
Post to your organic channels about local delivery, and complement that with paid ads targeting the area where you're offering the service.
Email marketing
Segment your list and let local customers know about the new option. Consider incentivizing with a coupon code for their first local delivery order.
Search engine marketing
Chances are, customers in your area are searching for "local delivery near me." Optimize for local SEO to show up in Google search results.
Retargeted ads
Send campaigns to past and current customers or site visitors. Let them know that local delivery is new and they can take advantage of it today.
There are also traditional tactics that don't necessarily require digital marketing. Merchants can use their understanding of the local community and events to get involved and market to the local customer base. Post flyers in community hot spots and consider collaborating with other local businesses.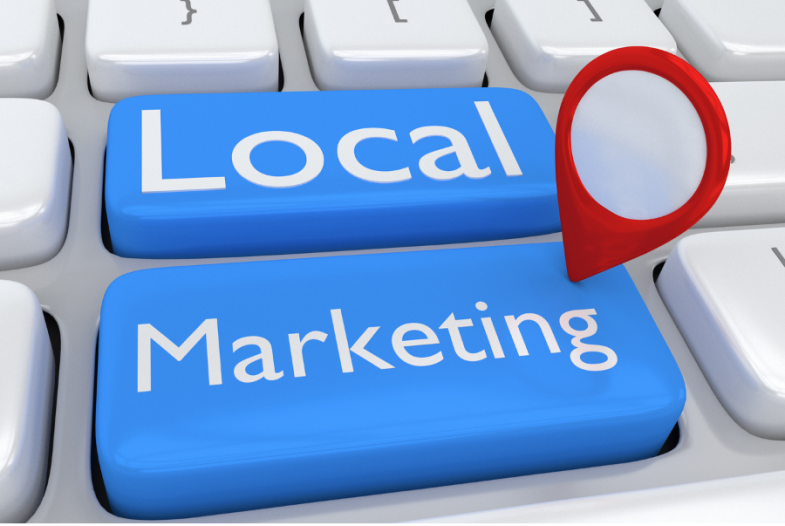 8 Ways to Successfully Market To A Local Audience
The outlook
Local businesses will continue to expand in the coming years as consumers continue to expect easy, convenient, and low-cost ways to get their online purchases.
When starting a local service, it's so important to plan the logistics in a way that serves your business goals. We do believe that the aforementioned list of logistical considerations will assist you in determining the most optimal path for your local business.
Never hesitate to contact us via [email protected] if you have any questions; we're always happy to assist.