In today's highly competitive market, delivery experience is crucial for the success of any business. It holds tremendous potential in not only enhancing customer satisfaction but also cultivating long-term loyalty.
Although many assume that fast shipping is always the preferred option, it may not be the best choice for customers in specific situations. For instance, when it comes to gift-giving and shipping to someone, having the package arrive on the exact event day or aligning with the recipient's availability holds more value. Similarly, for events like team party meals, ensuring food precisely when needed is essential to enjoy the food at its best.
According to Maria Haggerty, fast shipping alone isn't the key to customer satisfaction. Customers prioritize convenience, control, and cost when it comes to their shipping preferences. Therefore, to truly stand out in today's competitive market, local businesses must offer flexible and convenient delivery options that align with customers' needs and preferences. This is further supported by Karl Söderman and Brian Kava who have emphasized that offering different delivery options is a highly effective means of enhancing conversion rates. Surprisingly, Brian Kava's research revealed that 77% of customers have abandoned their purchases because they didn't like their delivery options.
In this blog, we'll explore delivery options for local businesses and their impact on customer experience and loyalty. Whether your business operates online, in-store, or both, you can find out how to seamlessly integrate these options to meet customer demands and enhance overall satisfaction.
The power of flexibility: Why providing delivery options matters
Offering flexible delivery options that allow customers to choose their preferred date and time is crucial in today's competitive market. By providing this level of flexibility, businesses demonstrate their commitment to valuing customers and meeting their unique needs.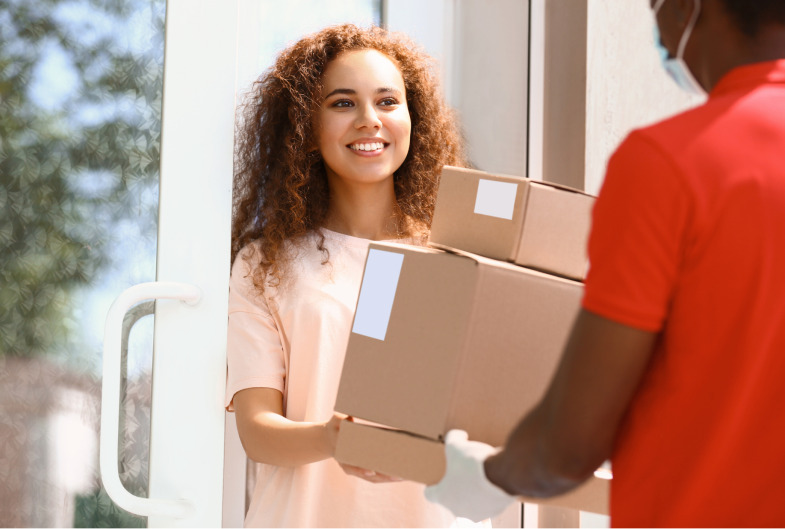 Not only does flexible delivery leave a positive impression on customers, but it also increases the likelihood of them returning for future purchases. Customer loyalty extends beyond the quality of the product itself; it encompasses every aspect of the customer journey, including the delivery experience. When customers have the convenience of choosing a delivery option that suits their schedule, they feel valued and appreciated, strengthening their loyalty to your business.
Moreover, satisfied customers are more likely to share their positive experiences with others, leading to word-of-mouth referrals. This can significantly contribute to expanding your customer base and attracting new customers who trust the recommendations of their friends and family.
Providing flexible delivery options is a powerful strategy that can enhance customer loyalty, create a positive impression, and generate word-of-mouth referrals. By prioritizing convenience and accommodating customers' delivery preferences, businesses can build strong relationships and gain a competitive edge in the market.
Different delivery options for your local business:
"Delivery options" refers to the various choices or methods available for delivering goods or services to customers. It encompasses the different ways in which businesses can deliver their products, such as home delivery, express shipping, store pickup, or scheduled delivery. Offering a variety of delivery options allows customers to select the most convenient and suitable method for receiving their orders.
Explore the diverse delivery options that retailers are currently offering, and discover how these options could potentially benefit your local business:
Shipping
This is the most common delivery option where products are delivered to the customer's specified address using shipping carriers like postal services or courier companies. While it can be used for all orders regardless of customer location, it may come with higher costs and limitations in providing the desired delivery experience or customization.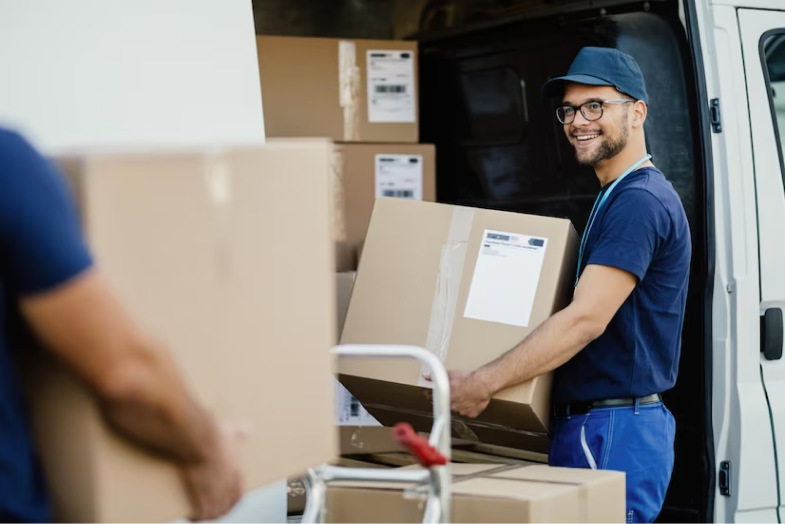 Local Delivery
Businesses offer local delivery services to customers within a specific geographic area. It typically involves using in-house delivery personnel or partnering with local couriers to provide fast and convenient delivery to customers' homes or offices.
Local delivery emerged as a prominent trend during the COVID-19 pandemic as customers sought reliable alternatives to unpredictable shipping delays and costs. According to Shopify, 31% of shoppers used local delivery during the initial three months of the pandemic, and this trend isn't slowing down anytime.
It is evident that while COVID-19 accelerated the adoption of local delivery, it is poised to become a prominent e-commerce trend in the future, mentioned by Shopify in buying trends 2023 and best e-commerce shipping solution in 2023.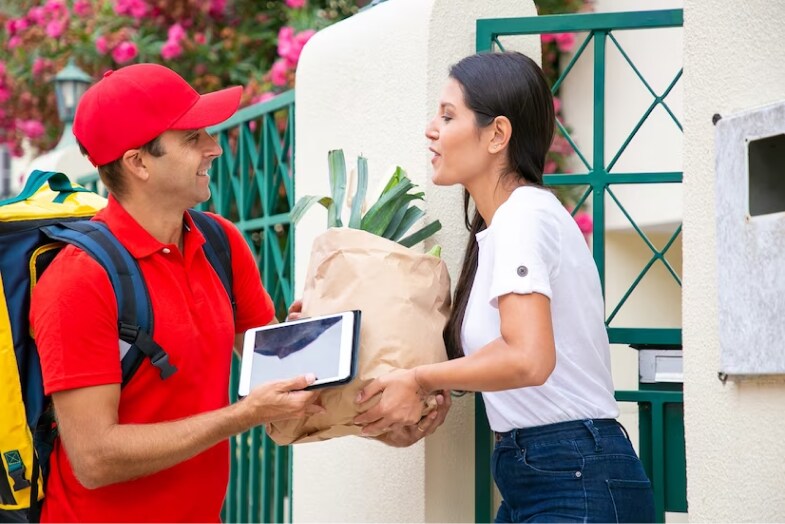 By embracing local delivery, businesses can meet the evolving needs of their customers, foster stronger community relationships, and establish a competitive edge in the e-commerce landscape. As the demand for convenient and reliable delivery options continues to grow, local delivery holds great potential for shaping the future of online retail.
Store Pickup (BOPIS: Buy online, pickup in-store)
Store pickup is a convenient option that allows customers to order online and collect their purchases from a physical store location. It not only helps customers save on shipping costs but also enables them to choose a convenient time for pick-up. Store pickup is particularly popular among local food, jewelry, and clothing stores, where customers enjoy the in-store buying experience and prefer to make a booking before visiting.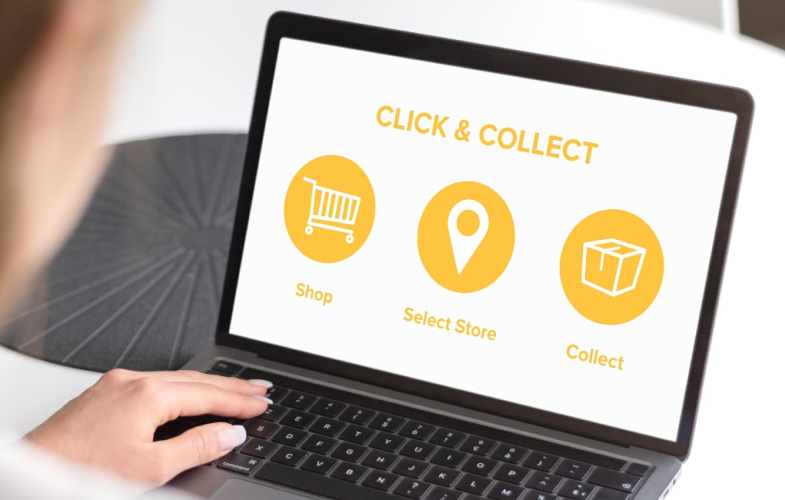 According to Shopify on buying trends in 2023, even though Gen Z shoppers are considered online natives, half of them still prefer in-store shopping. Additionally, more than a third of shoppers express a preference for the in-store shopping experience.
Another research by Shopify also reveals that in-store pickup was the preferred option more customers are demanding because they can avoid shipping cost, the store location was convenient or they needed the item immediately and didn't want to wait for delivery.
Therefore, if you're a local business with both online and physical stores, offering click-and-collect or store pickup can be a valuable strategy to boost sales for your online store. It caters to the preferences of customers who appreciate the convenience of online ordering combined with the personalized experience of picking up their items in person.
Read more: How to Set Up Local Delivery and Local Pickup on Shopify Stores
Curbside Pickup
One popular delivery option that has gained momentum, especially during challenging times like the COVID-19 pandemic, is curbside pickup. This convenient approach allows customers to place an order online and have it delivered directly to their vehicles parked outside the store. It offers a contactless and hassle-free method for customers to receive their purchases while maintaining social distancing measures.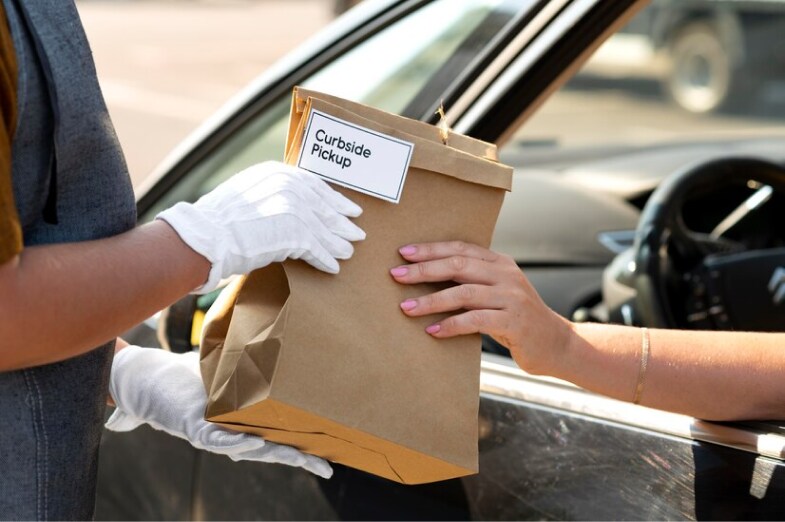 Curbside pickup builds upon the trend of buy online, pickup in-store (BOPIS), which has seen significant adoption in recent years. In fact, according to consumer trends report by Shopify, purchasing habits during the pandemic revealed that 40% of shoppers opted for curbside pickup for their online orders within the first three months of the pandemic. Furthermore, 38% of these shoppers plan to continue using this option in the future.
By embracing curbside pickup, businesses can cater to the changing needs and preferences of customers, providing them with a safe and efficient way to receive their purchases. This delivery option offers convenience, flexibility, and peace of mind, as customers can easily collect their items without entering the store premises.
Top questions to help you have a better path for your local business
Same-day or expedited delivery
Same-day delivery refers to a service that guarantees the delivery of goods or services on the same day the order is placed. It's a convenient option for time-critical situations, last-minute purchases, or when customers simply prefer to receive their orders quickly.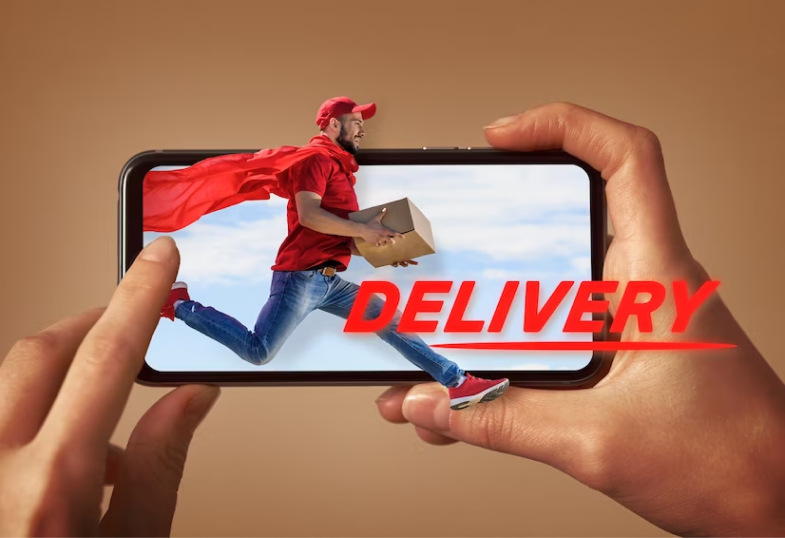 Same-day delivery has gained popularity due to its ability to meet the increasing demands of customers who value speed and convenience. According to Shopify study, the order value of same-day delivery merchandise was projected to reach $3.35 billion in 2017, a significant increase from $0.1 billion in 2014. Over half of consumers aged 18-34 (56%) now expect same-day delivery as an option, with 61% willing to pay extra for this service.
If you run a retail, e-commerce, grocery, or food delivery business, and you can ensure timely delivery for orders placed before the cut-off time, same-day delivery is the ideal strategy to stay ahead in the game and exceed customer expectations.
On-demand delivery
On-demand delivery refers to a type of delivery service that provides immediate or near-immediate fulfillment of customer orders. Unlike traditional delivery services with fixed schedules or timeframes, on-demand delivery offers flexibility and convenience by allowing customers to request deliveries whenever they need them.
Food delivery is such a good example of on-demand delivery. Customers can place an order for food from a restaurant or food delivery service and have it delivered to their location as quickly as possible. The emphasis is on swift and convenient delivery, often within a short time frame, allowing customers to satisfy their cravings or meet their immediate needs without delay.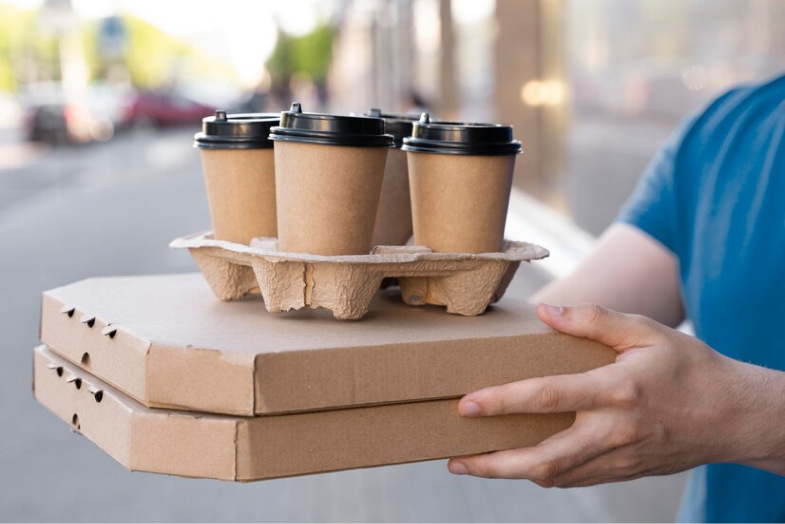 On-demand delivery services typically leverage technology platforms or mobile apps to connect customers with available delivery drivers or couriers who can quickly pick up and deliver the requested items. This type of delivery option has gained popularity due to its convenience and the growing demand for instant gratification in various industries, including food, groceries, retail, and more.
Overall, on-demand delivery has revolutionized the way businesses fulfill customer orders by providing a seamless and prompt delivery experience. It has become an integral part of our society, meeting the expectations of customers who seek convenience and efficiency in their delivery services.
Scheduled delivery
Some businesses allow customers to schedule the delivery of their orders for a specific date and time that suits their availability. It provides flexibility and convenience for customers who want to receive their items at a particular moment.
For instance, customers can select the exact time they'll be surely available to receive their orders, ensuring a seamless delivery experience and avoiding fail deliveries. It also benefits customers who are purchasing gifts for loved ones on special occasions, ensuring that the gifts arrive on the exact day the sender expects.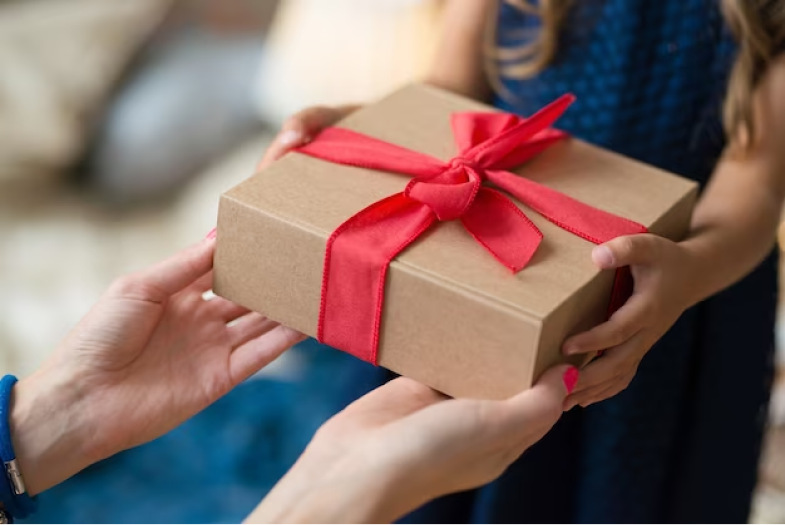 By offering scheduled delivery, businesses can enhance customer satisfaction and cater to their unique needs, ultimately providing a personalized and reliable delivery service.
How to implement and manage multiple delivery options for your local business
Choose the right delivery options for your business
Ther're plenty of delivery options for retailers to explore, but how do you know which delivery or shipping options are right for your local business?
Here are some tips to help you determine which delivery or shipping options are right for your local business:
Consider your product category
Take into account the expectations and ideal timeframes your customers have for receiving different types of products. If you're selling grocery items, baby items, or personal care products, customers will likely want quick delivery. On the other hand, items like clothing, electronics, and furniture may allow for slightly longer delivery times.
Understand customer preferences and pain points
Survey your customers to gather feedback on their preferences, region-specific needs, and pain points. Listen to their feedback and consider tools like Hotjar to gain insights into their browsing behavior and identify pain points in the delivery process.
Research your market and competitor
Conduct market research to understand the delivery options available in your area and what your competitors are currently offering. Aim to provide a delivery experience that is at least on par with your competitors, if not better.
Consider your available resources
Consider your available resources when implementing delivery options. If you have limited capacity, prioritize based on customer demand and your ability to meet it. If you both operate a brick-and-mortar store and run business online, take into account integrating both delivery and in-store pickup options. This allows customers to choose the most convenient method and helps optimize your resources.
By considering these factors, you can make informed decisions about the delivery options that will best meet your customers' needs and align with your business capabilities.
Implement and manage multiple delivery options
Implementing and managing multiple delivery options may seem daunting, but with the right strategies and tools, it can be streamlined.
Introducing DingDoong: The Must-Have App for Local Businesses on Shopify!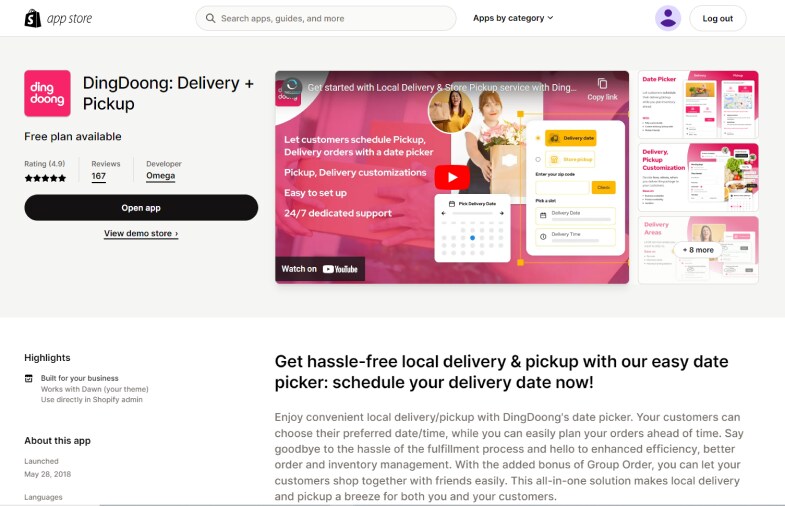 With DingDoong, you can revolutionize your delivery options and give your customers the ultimate flexibility. Let them take control of their delivery experience by choosing how, where, and when they want to receive their orders.
🛍️ Empower Your Customers: Offer Flexible Order Delivery Options
Let your customers choose HOW, WHERE and WHEN to get their orders 📦🚚
How: Whether it's shipping, local delivery, or convenient store pickup, DingDoong allows your customers to choose the delivery method that suits them best.
Where: Let your customers decide where they want their orders delivered or where they can personally pick them up from your store.
When: With DingDoong, your customers can select the delivery time that works best for their schedule, ensuring maximum convenience.
By using DingDoong, local businesses can provide an exceptional experience tailored to their customers' preferences and convenience.
But that's not all! DingDoong also streamlines your operational efficiency and order fulfillment process, saving you costs on staff, delivery, and transportation.
Visit our demo store (PW: 123) to see DingDoong in action and witness the difference it can make to your business.
Find us on the Shopify app store to unlock the full potential of DingDoong for your local business.
For an interactive demo within the app, reach out to us via email [email protected].
Keep communication and transparency in delivery options
Effective communication is crucial in ensuring a successful delivery process for both businesses and customers. By clearly communicating various delivery options, including different shipping methods and delivery timeframes, businesses can set clear expectations and empower customers to make informed decisions that align with their needs.
In addition, it is important to communicate any special considerations, such as delivery restrictions or requirements, to customers. For example, if your business offers local delivery within a 10km radius, it is essential to clearly communicate this restriction, so that customers outside the delivery zone can select the appropriate delivery method. This level of transparency ensures a smooth and hassle-free experience by helping customers understand any specific instructions or conditions associated with their delivery.
Overall, effective communication and transparency throughout the delivery process contribute significantly to a positive customer experience. By managing expectations, providing timely updates, and being transparent about delivery options, businesses can enhance customer satisfaction and foster long-term loyalty.
Final notes on delivery options
It's easy to see that maximizing customer convenience through various delivery options is a key strategy for local businesses to thrive in today's competitive market. By understanding the needs and preferences of their customers, businesses can tailor their delivery services to provide flexible and efficient solutions.
Furthermore, leveraging technology solutions like DingDoong can streamline the delivery process, providing customers with control over how, where, and when they receive their orders. This not only enhances convenience but also maximizes operational efficiency and cost savings.
Take your local business to the next level by implementing diverse delivery options with DingDoong now!