In the dynamic realm of marketing, one tool has quietly emerged as a game-changer: the QR Code. Those pixelated squares might look simple, but their impact is anything but. Think of them as digital multitaskers, revolutionizing how we engage with customers, streamline operations, and amplify brand presence. This blog post is your guide to the 9 Best Uses of QR Codes in Marketing. Ready to uncover the QR Code's marketing magic? Let's dive in!
What's a QR Code?
A QR Code, short for "Quick Response code," is a two-dimensional barcode that stores information in a matrix of black and white squares. These codes can be scanned using a smartphone camera or a QR Code reader, which translates the encoded data into readable information. QR Codes can store various types of data, such as URLs, text, contact information, or even commands to perform specific actions.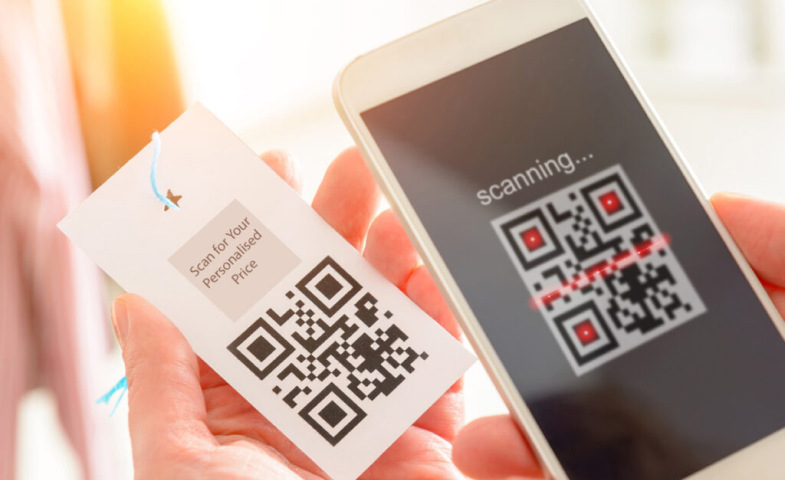 QR Codes have found widespread use due to their convenience and versatility. In marketing, QR Codes serve as a bridge between the physical and digital worlds, allowing consumers to quickly access online content or perform actions by scanning the code with their mobile devices. They have become an essential tool for businesses to engage customers, share information, offer discounts, and streamline interactions.
How does a QR Code contribute to your marketing effort?
QR Codes contribute significantly to marketing efforts by providing a seamless way to bridge the gap between offline and online interactions. Here's how QR Codes enhance your marketing strategy:
Provide an easy way to access information
QR Codes provide a quick and convenient way for customers to access more information about your products, services, or promotions. By scanning the QR Code with their smartphones, users can be directed to a webpage, video, social media profile, or any other online content relevant to your marketing campaign.
Enhance engagement and interaction
QR Codes take engagement to the next level by creating interactive experiences. By placing QR Codes on your marketing materials, you can make it easy for your audience to connect with your brand on a deeper level. For example, you can use QR Codes to lead customers to interactive games, polls, surveys, or contests, allowing them to actively participate in your campaign or provide exclusive offers or discounts, enticing customers to scan and access special deals.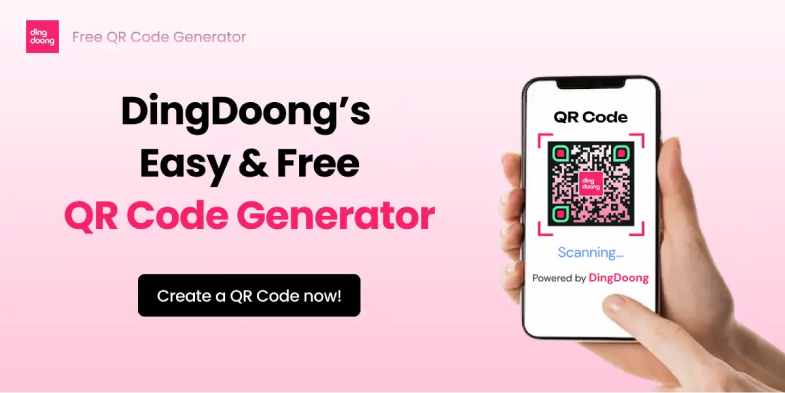 Optimize for mobile engagement
As mobile usage continues to surge, customers are increasingly accessing almost all information through their phones. QR codes offer a direct connection to your target audience, reaching them in the spaces where they invest most of their time. By simply scanning QR Codes and accessing information right on their phones, these codes deliver mobile-friendly content to your audience. Whether it's videos, mobile apps, or responsive websites, QR Codes play a crucial role in ensuring a seamless user experience.
Empower print advertising
Combine the power of QR Codes with traditional print media to create captivating campaigns. By adding QR Codes to your print advertisements, you transform static materials into interactive experiences, that profoundly engage and stir customers. Whether it's a magazine, brochure, or billboard, QR Codes have the power to transform them into optimal contact points. Here, customers can effortlessly scan the code to gain access to extra information, videos, or exclusive offers.
Support location-based marketing
QR Codes are valuable tools for conducting location-specific marketing campaigns. Placed strategically in physical areas like storefront windows, billboards, or public transportation, these QR Codes encourage customers to scan and access exclusive offers or relevant information nearby. Geotargeted QR campaigns personalize the customer experience and drive foot traffic to your physical locations.
Improve your brand recognition
QR Codes can be visually customized to align with your brand's identity. You can personalize them with colors, logos, and shapes to make them more appealing and easily recognizable. This significantly boosts your marketing efforts and allows your brand to leave a lasting impression on potential customers.
Generate more leads
QR Codes serve as a potent tool for lead generation, seamlessly connecting offline and online efforts. They enable swift access to valuable content like sign-up forms, demos, and promotions. With trackable analytics, marketers can refine strategies, while their versatility fosters creative engagement. In essence, QR Codes powerfully amplify lead generation by merging physical and digital interactions.
9 best uses of a QR Code in marketing
There are many ways to incorporate QR Codes into your marketing efforts. Here are just a few ideas to inspire you:
1. Provide more business information
QR Codes transform all business information into a digital format that can be instantly accessed with a scan. One of the most popular applications of QR Codes is in digital business cards. Printed cards have limitations such as limited space and the potential to be lost. However, digital business cards can store a wealth of information, allowing for instant access. They help customers quickly and easily add your information, including phone numbers, email addresses, social media links, or Google Map locations.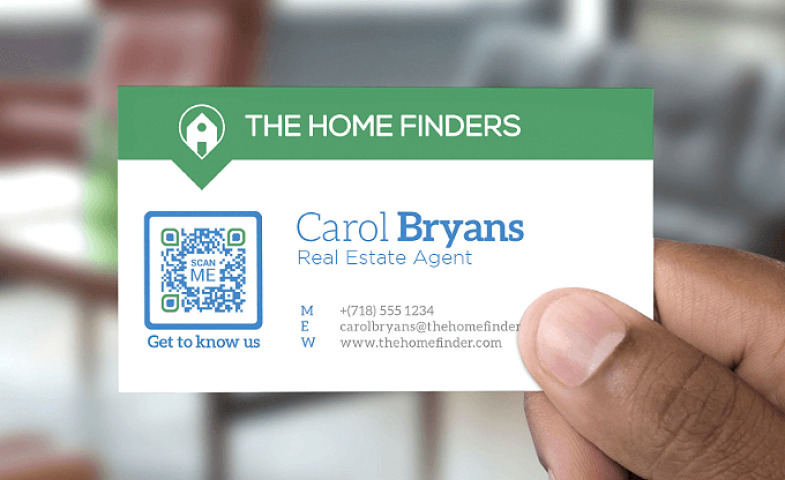 2. Enhance social engagement
QR Codes provide a convenient method for customers to connect with your brand across social media platforms such as Facebook, Instagram, Twitter, and LinkedIn. Alternatively, you can craft a unified landing page with links to all your social media accounts. Through a single scan, consumers can effortlessly choose which accounts to follow, effectively boosting their engagement with your brand.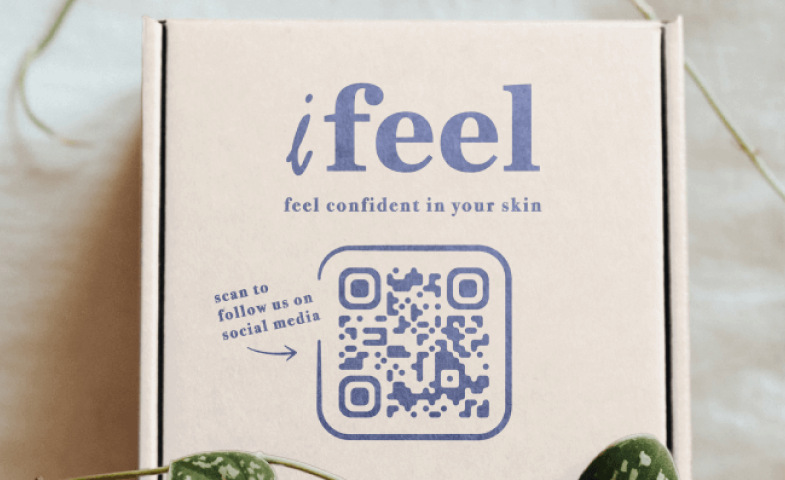 3. Provide more product information
QR Codes serve as effective means to connect customers with detailed product information. Often found on product packaging, they can link to a range of resources, including promotional videos, product specifications, quick start guides, usage tips, reviews, and comparisons. This transparency fosters trust and elevates the customer experience, enabling easy decision-making without the need for extensive inquiries or searches.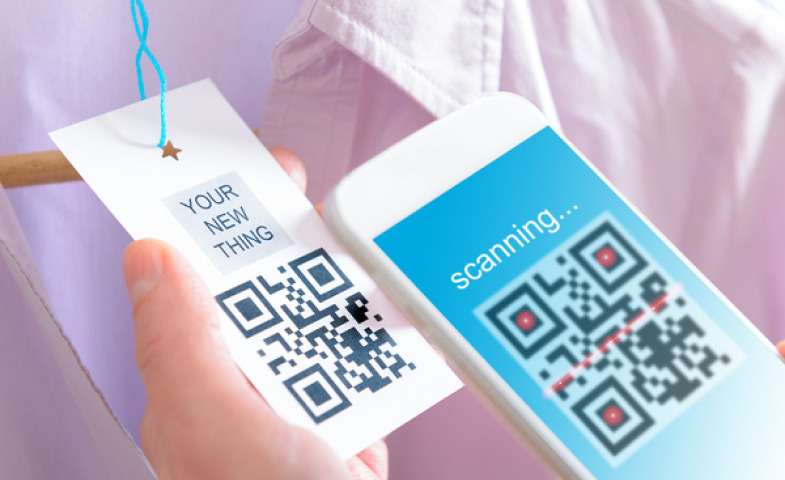 4. Elevate promotional programs, sales, and discounts
QR Codes offer a means of sharing exclusive promotions, discounts, or coupon codes. These codes can be shared on social media, placed in retail store aisles, or distributed through flyers. When customers scan the QR Code, they're directed to special offers that entice them to make purchases or take desired actions.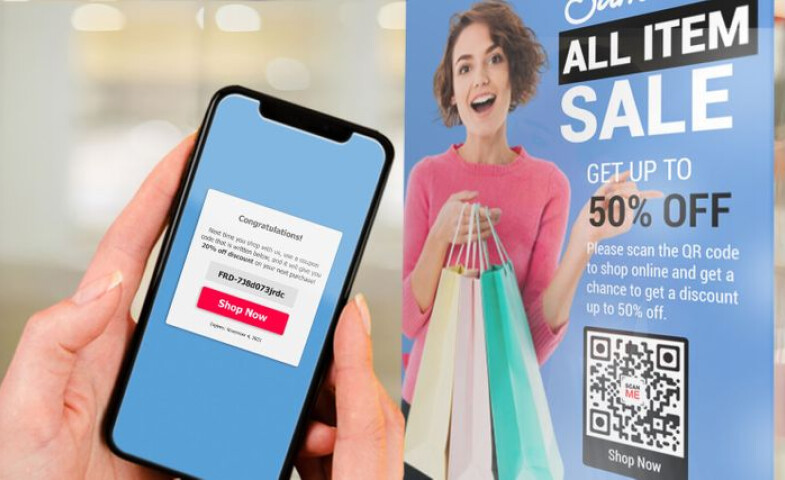 5. Promote giveaway programs
Beyond offering a good deal, giveaways also ignite excitement when they're truly appealing. If you're seeking ways to boost giveaway participation, ensure the process is user-friendly. QR Codes provide an excellent solution to simplify entry, making it effortless for people to join.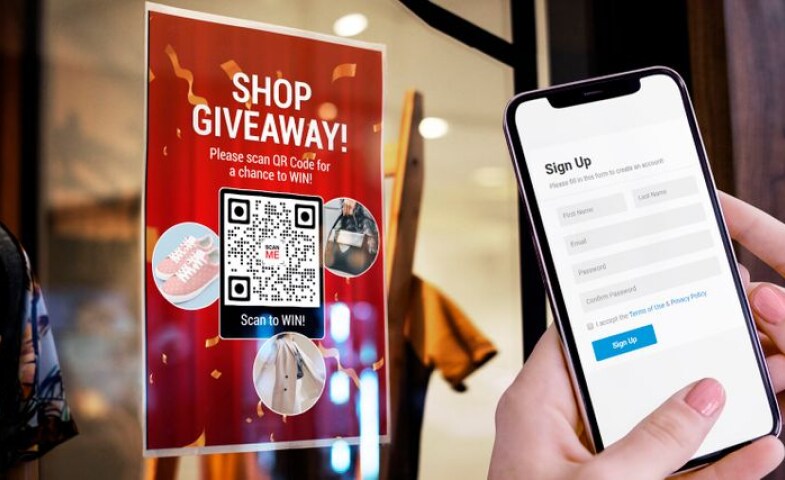 6. Enhance loyalty programs
Elevate your loyalty programs through seamless QR Code integration. Customers can scan codes to earn rewards, discounts, or loyalty points.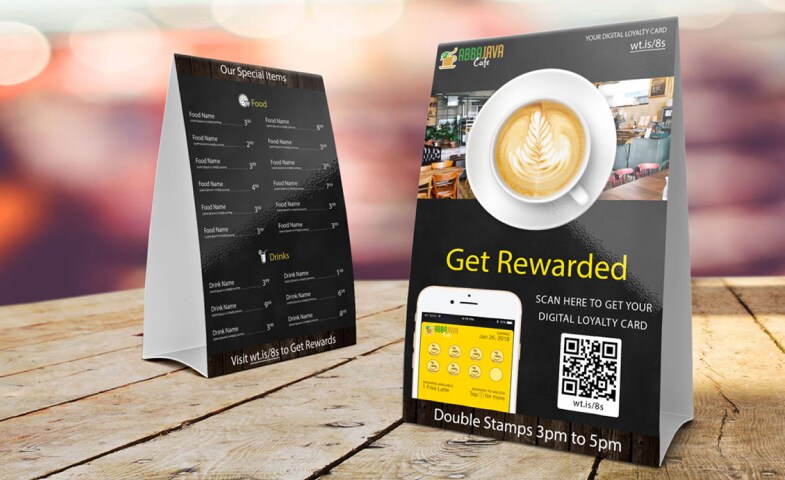 7. Promote events
Holding an event is a way for businesses to improve their networking and acquire new leads. QR Codes can be effectively used to promote various events such as product launches, seminars, workshops, or conferences. QR Codes offer a highly efficient method to enhance attendance and engagement, providing benefits for both pre-event marketing and enhancing printed materials during the event.
Before the event, Event QR Codes can streamline the event registration process and allow attendees to seamlessly add event details to their calendars.
During the event, you can incorporate QR Codes into posters and banners that add videos, images, or business pages. You can also use QR Codes on printed materials to increase your social media followers and even gather post-event feedback. By integrating tracking metrics, you can accurately calculate the Return on Investment (ROI) from all your events.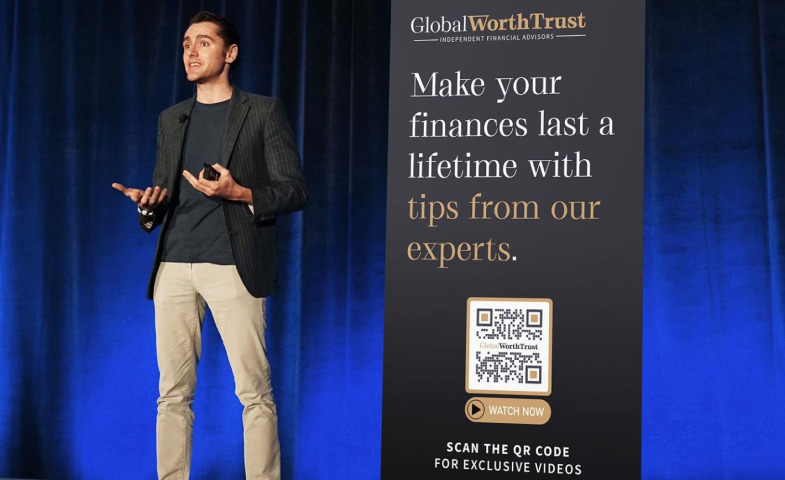 Read more: 7 Innovative Ways QR Codes Excel in Business
8. Promote to download an app
QR Codes offer a seamless way for customers to get the app. Just scan the code with the phone's camera, and customers will be taken directly to the app download page. No more typing URLs or searching app stores. QR Codes can easily be found on posters, packaging, and more. You can easily reach your target audience with QR Codes, whether they're shopping, dining, or exploring. Moreover, QR Codes allow you to monitor scan counts, providing analytics for evaluating your sales and marketing efforts.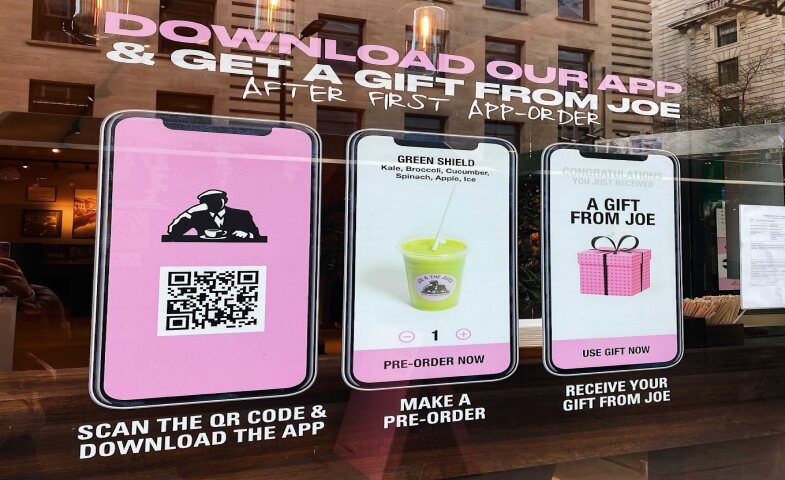 9. Ask for reviews or feedbacks
Reviews and feedback are incredibly important for any business. They help customers decide whether to use your product or service. Businesses also use this input to improve what they offer. But getting customer feedback isn't always easy; customers often skip it. That's where QR Codes come in. With a quick scan using their phone's camera, customers can instantly access surveys or review sites to leave their feedback. This feedback is valuable for continuously enhancing your products and services.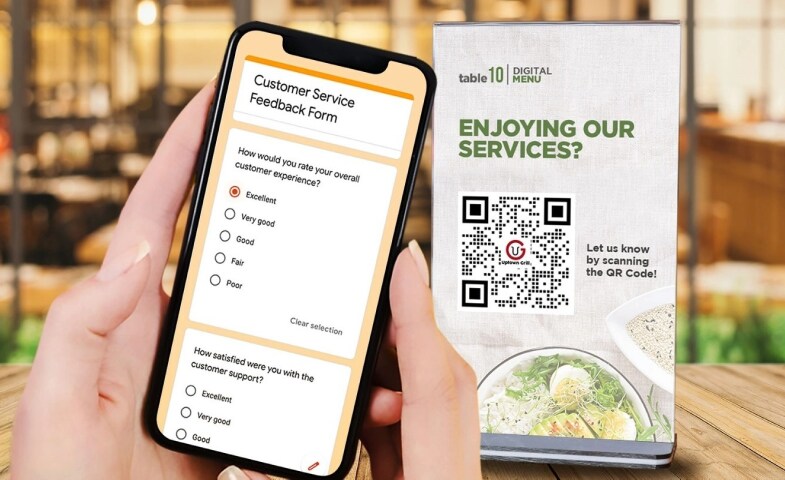 The bottom line
In conclusion, QR Codes are versatile marketing tools that can transform the way you interact with your audience. From enhancing engagement and facilitating marketing programs to revolutionizing print advertising and event experiences, the possibilities are endless. Incorporating QR Codes into your marketing strategy can lead to more interactive, seamless, and customer-centric campaigns that leave a lasting impression.
For QR Codes to be most effective, remember that linked content should provide value, codes must be scannable and strategically placed, and users need clear guidance on how to utilize them. Regularly monitoring and analyzing the performance of QR Code campaigns is crucial to refining your marketing strategies over time.
Unlock the potential of QR Codes and witness firsthand how they revolutionize your marketing efforts with DingDoong's Free QR Codes Generator. Embrace the simplicity and power of these codes to connect with your audience like never before. It's time to let QR Codes take your marketing to the next level!